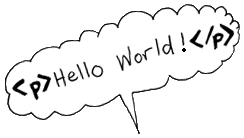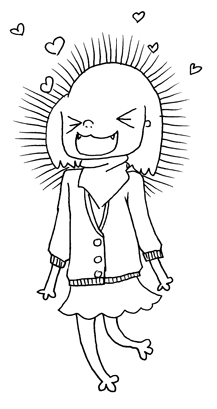 I'm an awesome designer & developer — born & raised in New York City.
I grew up on the internet and began to code websites and games at the young age of 10. I'm currently not seeking a new job, but feel free to look at my resume. If you'd like to talk, send me an email.
Learn about me
My timeline
2000

Learned to code

A Japanese dress-up doll program called KiSS became my first foray into programming. I spent hours drawing in MSPaint and coding in a scripting language called FKiSS. I then coded a website using DreamWeaver to host my finished projects.

2005

First design job

I got a part-time job at an all-girl marketing firm called 3iYing. During my yearlong term, I wrote BusinessWeek articles; helped to redesign ad campaigns; and designed stickers, graphics, prints, & more. We worked with companies such as Burton, L.E.I., Playtex, Trojan, and Axe.

2008 – 2009

Design internships

While earning my BFA in Graphic Design degree at the School of Visual Arts, I interned at several companies. At the NYC HRA, I designed and programmed an internal training website. At D'art Inc., I audited code for errors and designed websites for international companies. At Alexander Interactive, I did design research and cropped photos for the agency's e-commerce clients.

2010

Junior Web Designer

In my Junior and senior years of college, I worked for NASDAQ OMX. During my yearlong term, I designed and coded a website for their flagship event space, NASDAQ Marketsite. I also edited images for the company's main website.

2011

Interface Designer

After graduating on the Dean's List in 2011, I immediately found work at ParksbyNature Network, LLC, where I worked for about one year. I designed interfaces for tour guide apps that reached national and state park visitors across the country.

2012

Product Designer

I later transitioned back to NASDAQ OMX. This time, I focused on product design. Post-it notes and sketchbooks became my best friends. Projects I worked on included GlobeNewswire and NASDAQ Workspace, products used by a large number of people in the worlds of public relations and law.

Tech Under Thirty

I began to organize monthly events for newbies in design & technology-related fields. The group grew to over 600 people, and some events garnered as many as 50 attendees. The meetup continued to run until mid-2015.

2013

Design at Bedrocket

I moved on from NASDAQ to become a UX Designer & Developer at Bedrocket Media Ventures, a small video production company. I focused on designing the user experience of their content management system, Boxxspring, and directly contributed to front-end production code.

Code Liberation

Phoenix Perry tapped me and 3 other awesome people to helped create and run the non-profit organization, which teaches women and people with other marginalized genders to program video games. I aided the production of various classes, workshops, and events until leaving in November of 2016.

Brooklyn Gamery

After winning runner-up prize at a hackathon, two friends and I decided to incorporate and start a game development studio. Our first game, Prism Shell, is now available for several mobile and computer operating systems.

2014

Design at SoundCloud

In 2014, I joined SoundCloud as a Product Designer. I focused on monetization, helping SoundCloud to become a more sustainable company. By 2016, I was promoted to Senior Product Designer. In this role, I led larger-scale projects, managed several interns, and helped grow the NYC design team from one to four people.

2016

Good for PoC

After a conversation about the lack of inclusive workplaces, Amélie Lamont, Jacky Alciné, and I created an initiative to help people of color in tech locate companies that put a focus on helping marginalized employees feel supported. After running for two years, Good for PoC closed and gave its remaining funds to people of color who needed sponsorship to attend events and educational opportunities in tech.

Design at Etsy

I left SoundCloud to join the Brooklyn-based marketplace known as Etsy. At first, I focused on helping their Payments and Checkout team improve the experience of paying and being paid as a seller on their platform. I now work on the Seller Ads and Insights team, where I design tools that give sellers insights about their shops and help them reach new buyers.