SweetXheart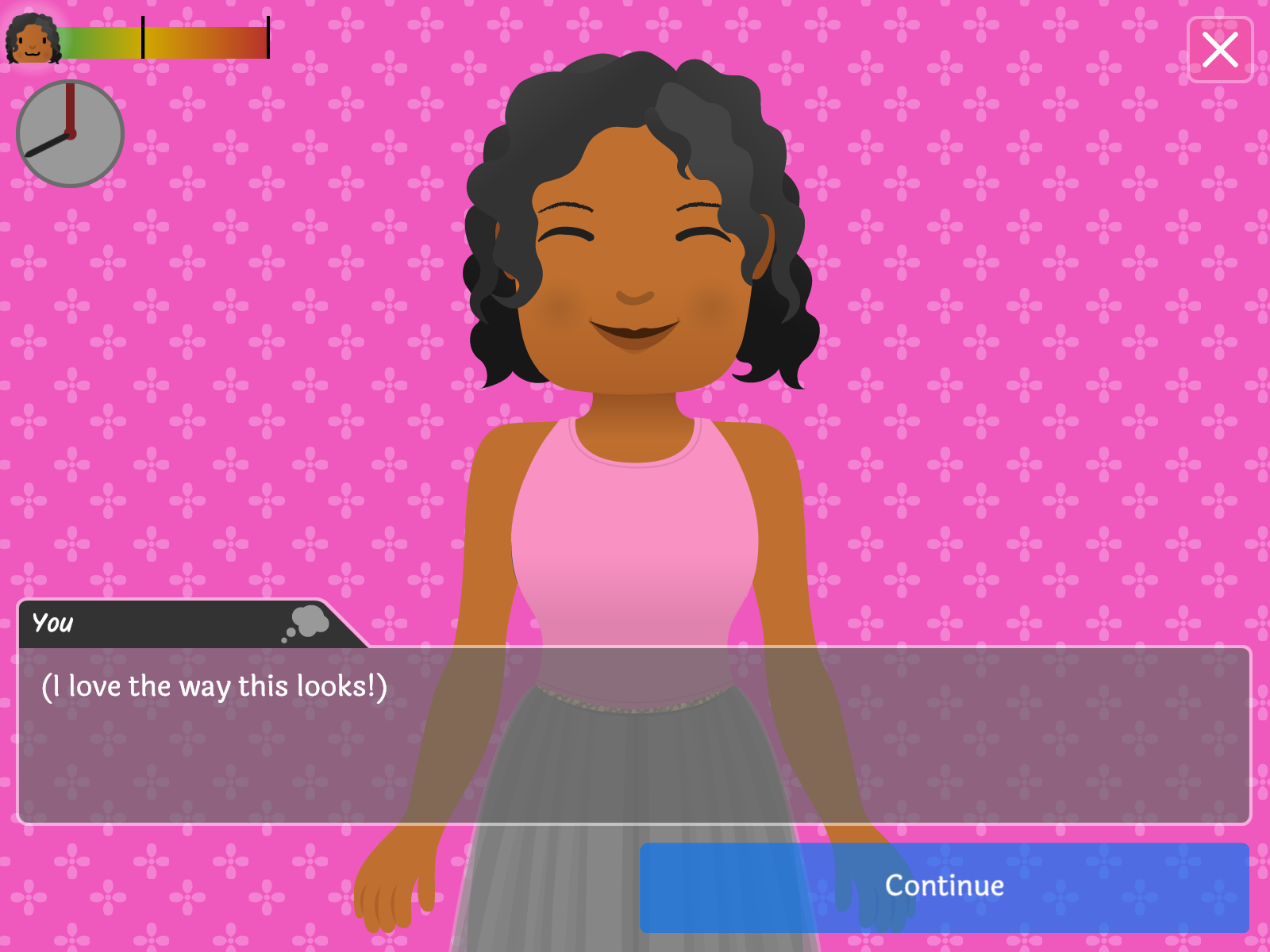 Can you get through a week in the life of a modern black woman? SweetXheart (pronounced "sweetheart") is a slice-of-life visual novel about microagressions, race, and gender. The game shares creative technologist Catt Small's perspective on being a Black woman seeking success in life, school, and her career. Players act as Kara, a 19-year-old girl from the Bronx who attends an art college and interns at a tech company.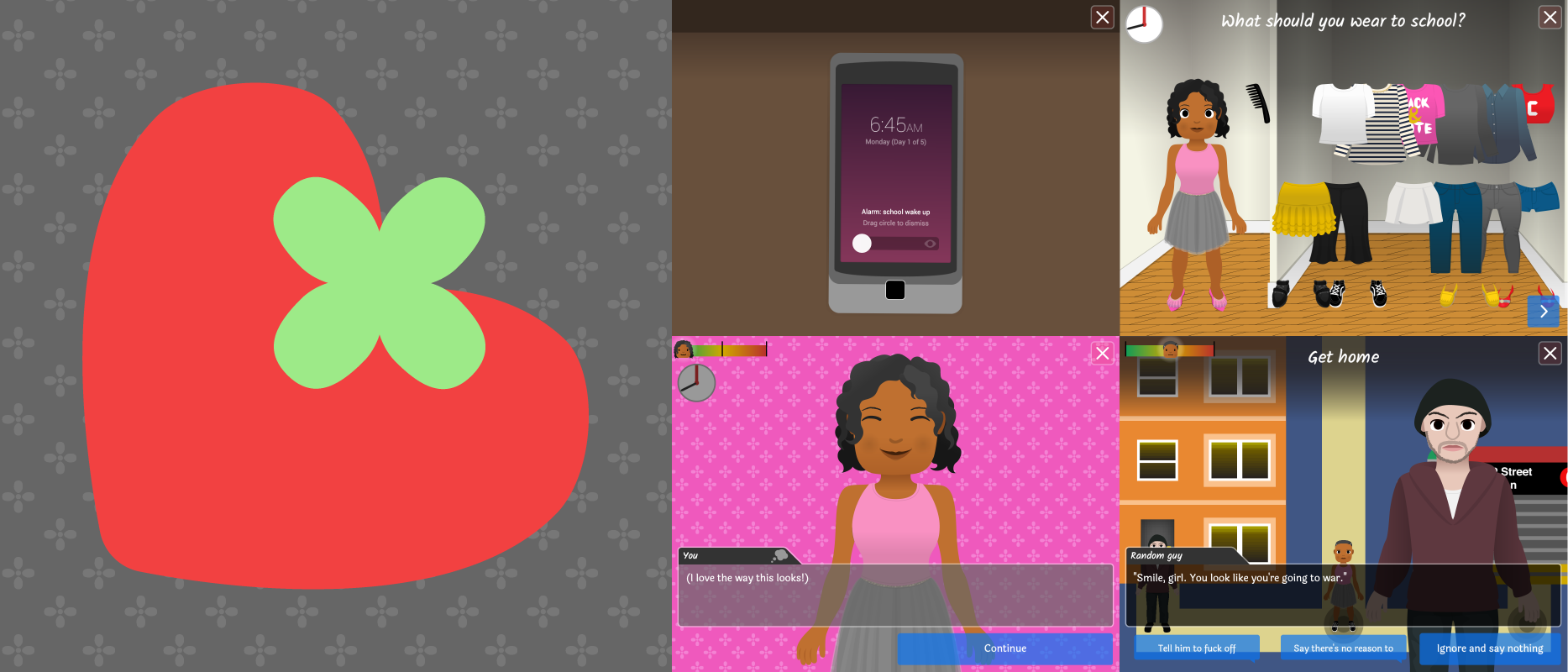 Over five fictional days, players experience the highs and lows of life, including small interactions such as swiping a phone in the morning to wake up, getting dressed in the morning, and commuting to work. Minute choices such as the chosen type of outfit affect Kara's life. Her stress level changes based on interactions with other characters.
This game can be played in the browser via Itch.io. It requires a mouse, touchpad, or touchscreen to play. Downloadable versions coming soon!
Credits
Catt Small Game Design, Programming, Game Art, Writing
Phu Nguyen Sound Effects, Music
Eden Music (Morning commute)
Arielle Martinez Music (Evening commute)
Why I made this game
I started this game in 2014 as an Independent Study project with game developer Kaho Abe during my time in NYU Tandon's IDM MS program. After graduating in 2016, I decided to finish the game. What was initially a small project turned into a much bigger effort. Thanks to everyone who playtested the game and all of my Patreon supporters for making this fidelity of the final result possible!
This game was built in Phaser 2.4. You can view the press kit on Google Drive.
Want to talk?
Got feedback, looking to suggest a future writing topic, or want to invite me to speak at your organization? Send me a message and I'll get back to you as soon as possible!