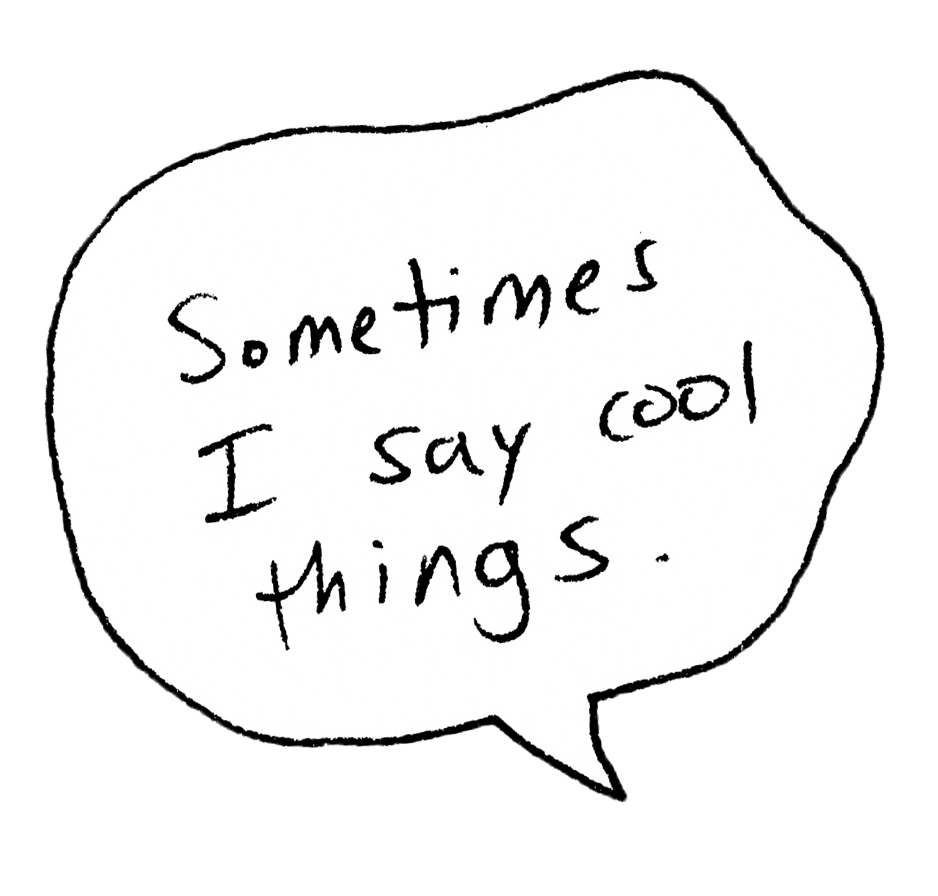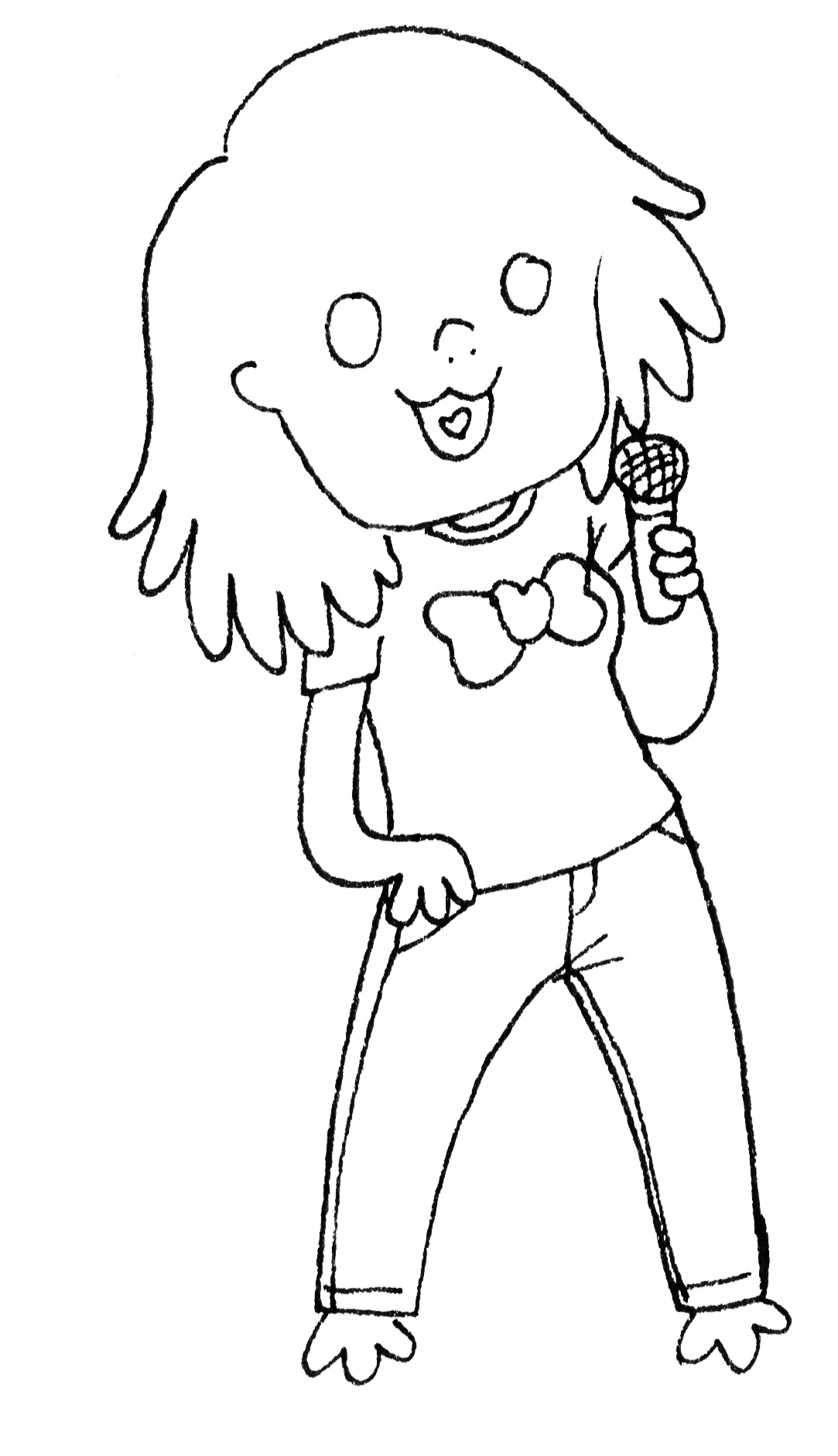 In addition to being a creative designer and developer, I'm an experienced public speaker.
Over the past years, I have spoken at schools and events across the world including AIGA Design Conference and TEDxFoggyBottom. Get in touch if you'd like to book me for a future speaking engagement.
Speaking details
Booking requirements
Code of Conduct

I will not speak at places that do not have a Code of Conduct. I will also not speak at any event that has a history of failing to enforce their Code of Conduct.

Paid travel

If travel is required, it must be covered by the event. Unless under very rare circumstances, I will not pay out-of-pocket to travel to an event for an engagement.

Honorarium

A presentation takes 30-40 hours of designing, editing, and practicing. I will not accept an engagement that does not pay for my labor unless the event is not for profit.
Headshots
Photo credit: Gianna Rovelli

Photo credit: Bermon Painter

Photo credit: Antonia Ferraro
Upcoming engagements
I don't have any engagements coming up yet. Want to book me? Get in touch.
Past talks
We're all Designers

Product design and development often involves many people of different roles who enter and leave at different parts of a project. However, this can cause communication problems and responses that sound like "you're the designer", "that'll take too much time", or "that's not my job" when people attempt to collaborate. Catt Small, a UX Designer and Developer, will discuss methods used to cross silos in order to speed up the design and development process while also building camaraderie, agency, and transparency. She will also discuss ways to encourage teams that may be reluctant to change and ways to get upper management on board with a more collaborative design process.

Events:

Beyond Gamification: Lessons from Game Design for Engaging Users

When UX designers think of techniques that have been borrowed from game design, gamification is often the first approach that comes to mind. However, the oversaturation of gamification in products we use every day can cause fatigue. Not every product needs a system of achievements. UX practitioners can learn so much more from game design. In this talk, we will explore other ways to engage users in our products via game design concepts without coming off as gimmicky.

Events:

The Full Story: Presenting Complete Ideas

Telling a cohesive story is one of the hardest parts of public speaking. Many fledgling speakers find it challenging to string concepts together in an order that makes sense to other people. They also find themselves struggling to explain things in a way that feels approachable. In this talk, Catt will share methods to plan and present ideas so that your audience can better understand them. Attendees will leave the talk knowing how to outline and design presentations for speaking engagements.

Events:

Ship it sooner: how to get more done in less time

Tools help us create beautiful, usable experiences for devices. However, they can also get in the way of creativity: designers and developers sometimes spend more time thinking about process, software, and tools than making. In this talk, Catt will discuss reasons we get distracted by process and tools, why stepping away from process and tools can be helpful, as well as methods to focus more on getting things done.

Events:

2017: Create Upstate in Ithaca, NY – Slides
2017: Generate NYC in New York, NY
2016: FITC in Toronto, Canada

UX for Games

Quality user experience (UX) design is crucial for avoiding mechanics, interfaces, and situations that frustrate players. What can we learn from UX design to make video games more usable, and therefore more engaging? Catt Small, a UX Designer and game maker, will share UX design techniques.

Events:

Designing Socially Impactful Digital Experiences

Countless people in technology want to use their skills to help others. However, creating a digital product that improves society is harder than it sounds. The successful use of technology in new contexts requires more research, testing, and time than most would like to admit. Countless social good hackathons have been organized, yet many products created during these events fail to become anything more than a mention in a recap article. In this talk, Catt will describe her process of creating SenseU, a mobile sex education game that utilizes a popular form of communication: instant messaging. Using her project as a case study, she will highlight ways that the current state of designing for social good can be improved. Attendees will learn ways that technology can successfully help others as well as tips for launching an interactive experience created for social good.

Events:

Beyond Basic Representation: Subversive Diversity to Improve Our Games

As the indie game space continues to grow and the discussion about increasing the focus on diversity in games also continues, there is still a decided lack of overlap for a number of reasons; this talk aims to bridge that. If you've ever wondered "Am I doing this right?" or "How do I add diverse ethnic groups without pandering" or even "How will adding diverse characters to my game actually affect it?", then this talk is for you.

Events:

2016: IndieCade East in New York, NY
2016: GDC in San Francisco, CA – Video

The Creative Programmer

Women and other marginalized groups are encouraged to learn to code for several reasons including higher rate of pay and improved diversity in the workplace. Despite the fact that programmers create experiences, code classes are often conducted as dry lectures; the creative aspect of programming gets removed from the conversation. In this talk, Catt will discuss her road to becoming a programmer and how thinking of code as a paintbrush has helped to shape her relationship with programming. Attendees will leave this talk with an expanded view of the potential of code.

Events:

Bootstrapping communities

The lack of diversity in the tech and games industries is a known issue. One solution is to build support networks for marginalized folks in these industries. Support networks are also important within the realm of products, as social activity adds value to services. Designing and creating supportive communities requires hard work, time, and money. In this talk, Catt Small will discuss lessons learned while helping to build several successful—and a few failed—communities of varying sizes online and offline.

Events:

From Maker to Businessperson: Lessons Learned from Becoming a Creative Entrepreneur

In this talk, Catt Small will help to answer the burning question: What does is it REALLY take to be a successful tech entrepreneur from an underrepresented group?

Events:

Creative programming with video games

Catt Small will talk about web-based game development. During this presentation, Catt will discuss topics such as how she began making video games, the connection between game development and creativity, resources to make web-based games, and advice for making games that can also be applied to product development. Attendees will leave this presentation with information about the game development process and the know-how to start making small games.

Events:

2015: Web Unleashed Toronto in Toronto, Canada – Slides
2015: RVA Global Game Jam in Richmond, VA
2014: DBCx in New York, NY

Changing the Face of Game Development

The Code Liberation Foundation was created in order to increase the number of women in game development. Nearly half of all gamers are women, yet women make up less than 10% of game developers. During this session, Code Liberation members discuss why diversity in games is important, methods used to encourage women to program video games, and lessons learned during Code Liberation's efforts to build a positive community of women in games.

Events: