Train Jumper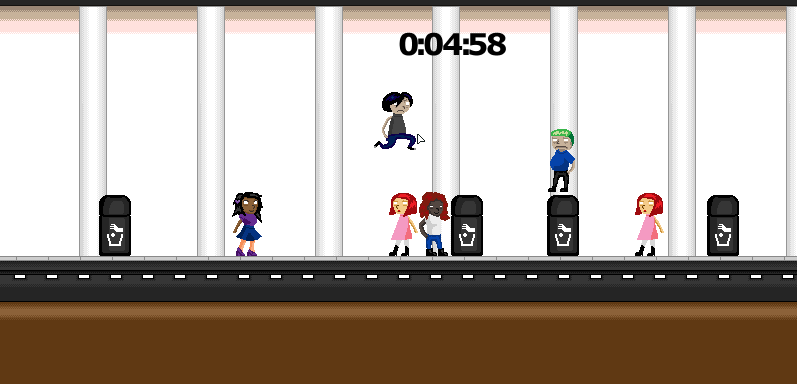 Train jumper is a game in which you jump over various things to catch the train in time. My first solo game, it was shown in the Glorious Trainwrecks Pirate Kart V at GDC 2012. I created the game using Stencyl and made the art assets using Photoshop. The intention of the game was to mimic my experience of running to catch the train each morning; it always feels like there are more obstacles when I'm in a rush.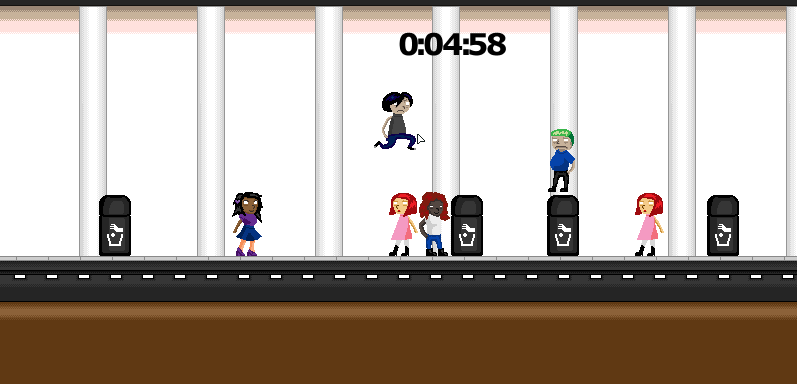 A screenshot of the game.
Want to talk?
Got feedback, looking to suggest a future writing topic, or want to invite me to speak at your organization? Send me a message and I'll get back to you as soon as possible!