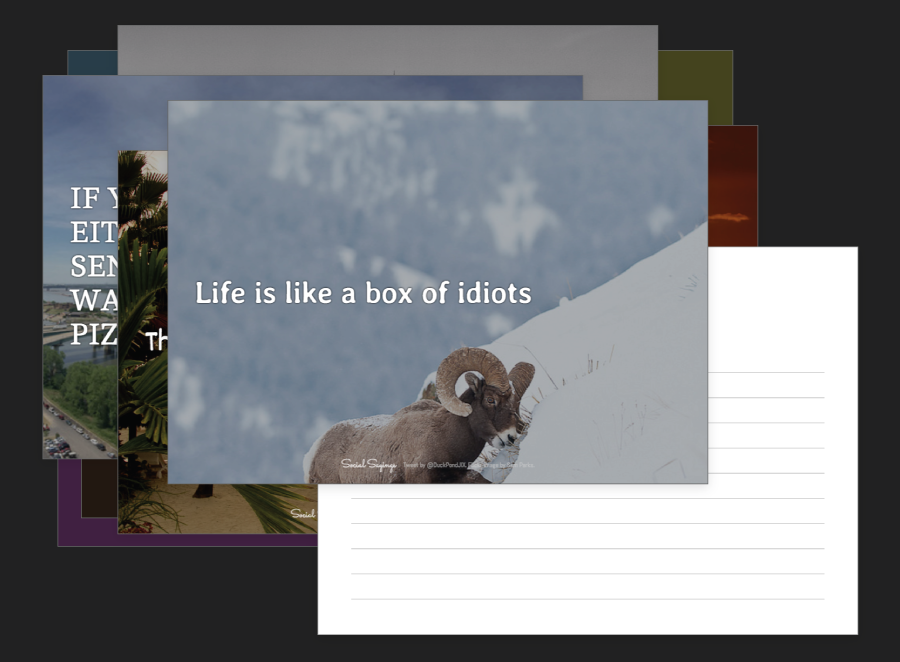 Social Sayings
Social Sayings was created for a graduate school class called Media Law. The goal of the class was to create a project that falls within the legal gray area of copyright law. I created Social Sayings to parody inspirational posters by pairing random tweets with random Flickr photos and random Google fonts.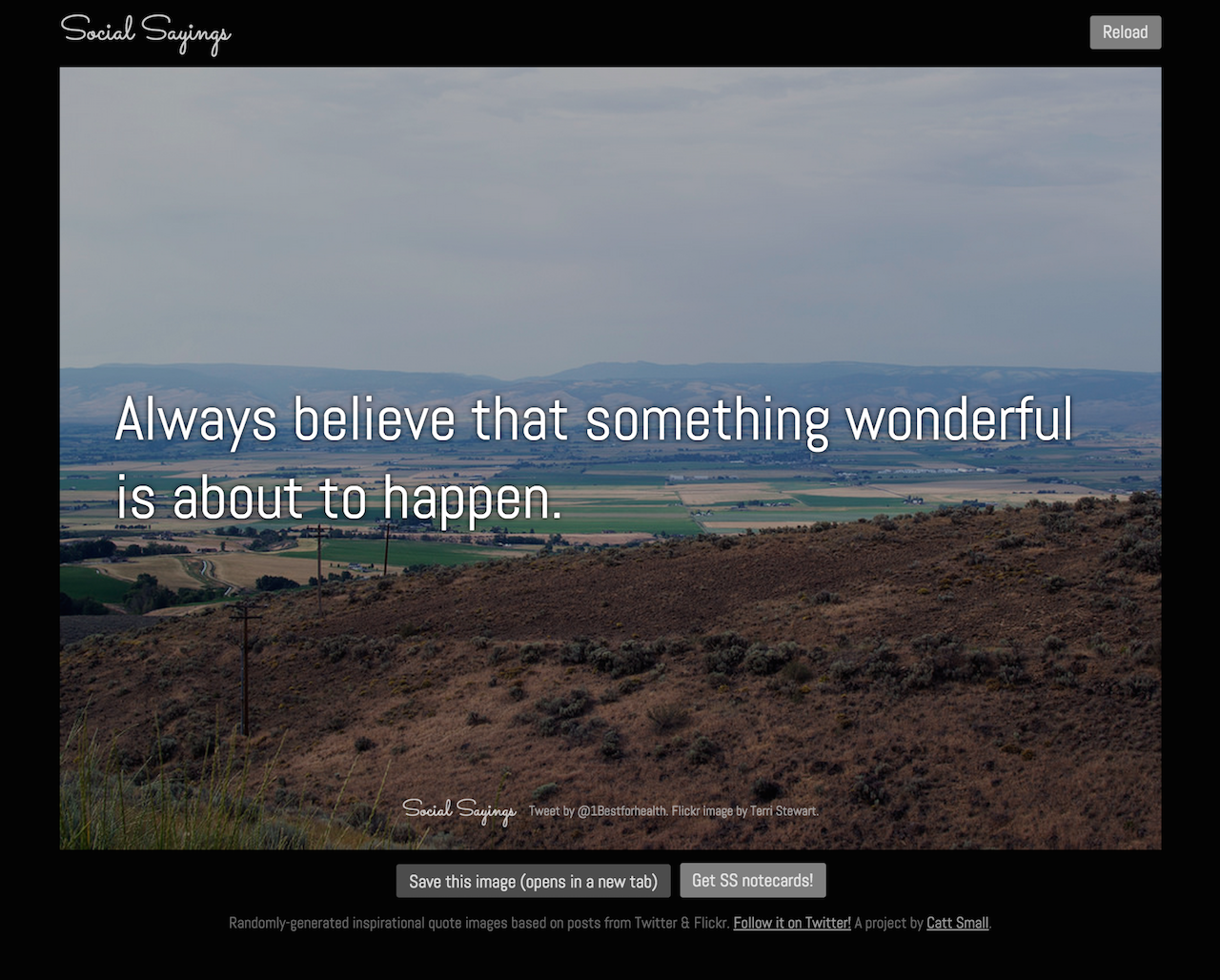 The website.
People can use the website to generate their own Social Sayings images. All hashtags and Twitter names are removed from tweets before they are displayed. Social Sayings' code also tells it not to use certain negative words. The site includes a button that allows users to save their favorite images.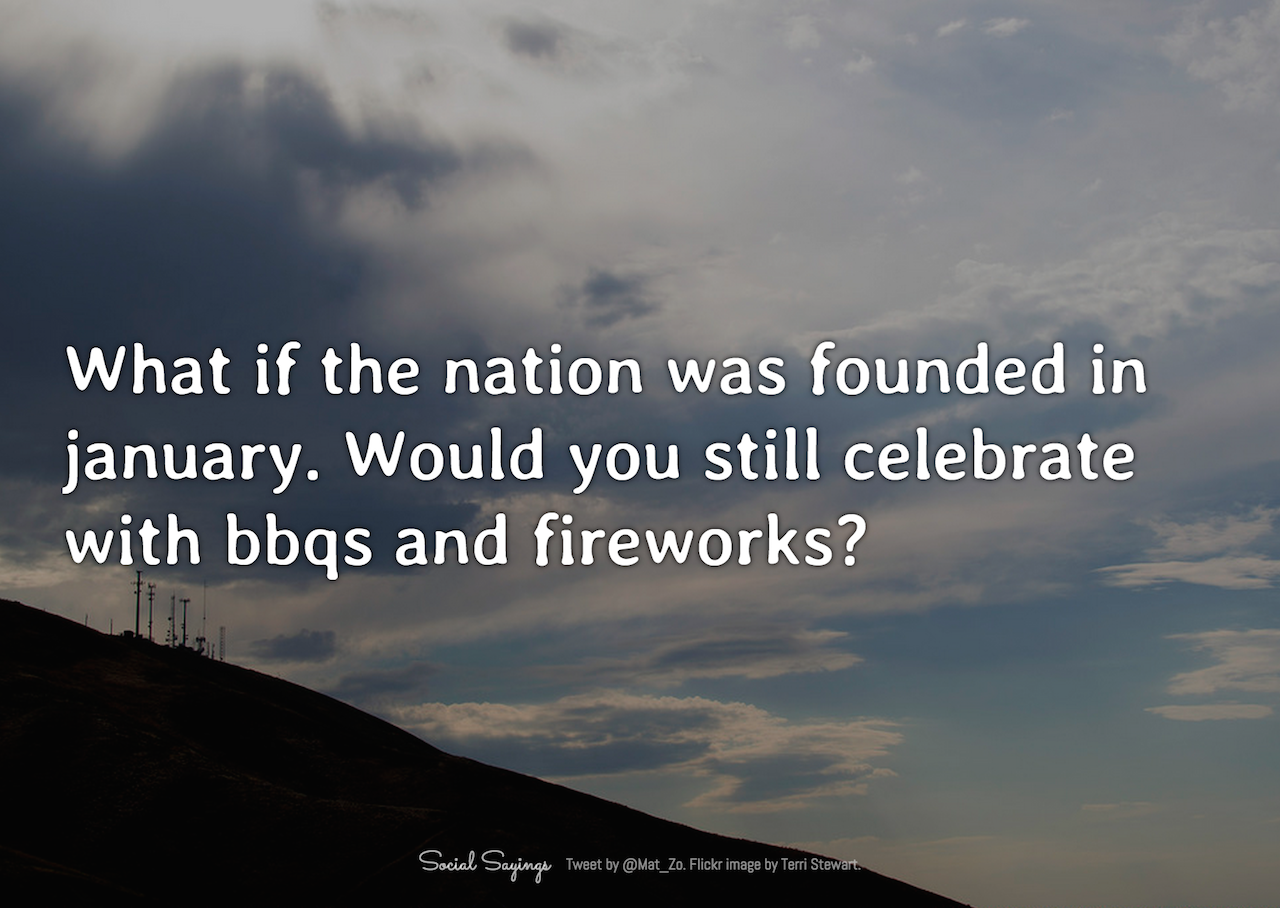 One generated image.
In order to prevent people from suing for copyright infringement, credits for both the tweet and image are included on the bottom of each image.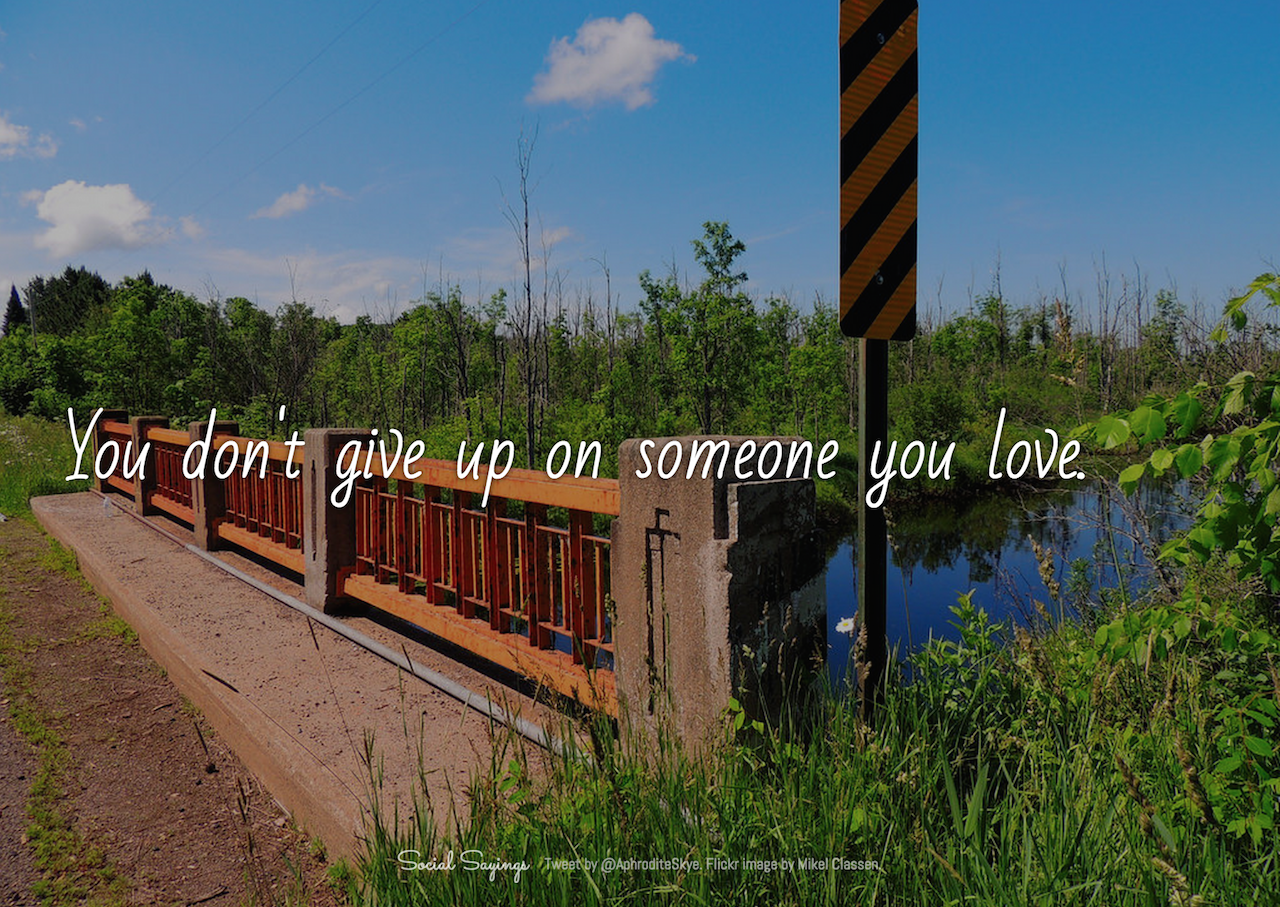 Another randomly-generated image.
View site