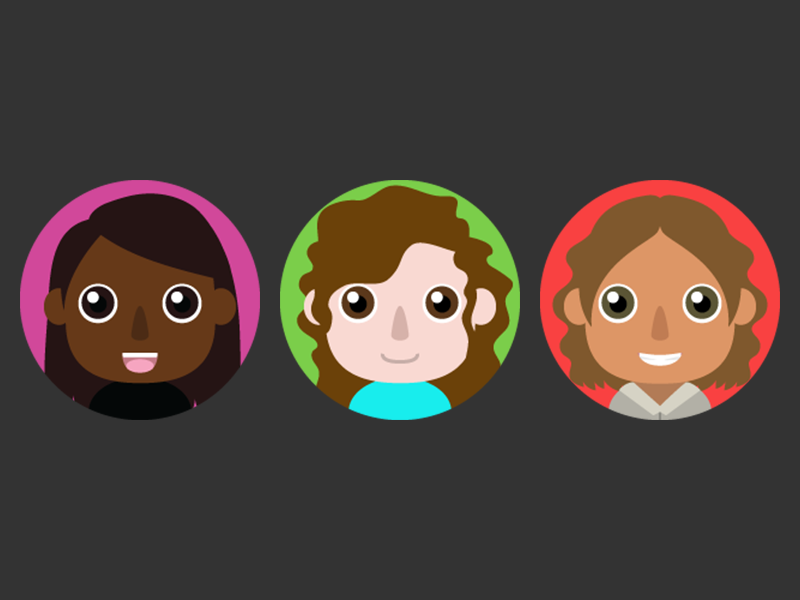 SenseU
SenseU is a project I created for my graduate thesis. Despite the fact that sexual activity has many benefits, many people in America think of sex as a negative activity. This game aims to reverse that perception by enabling users to communicate with digital characters who have questions about sex.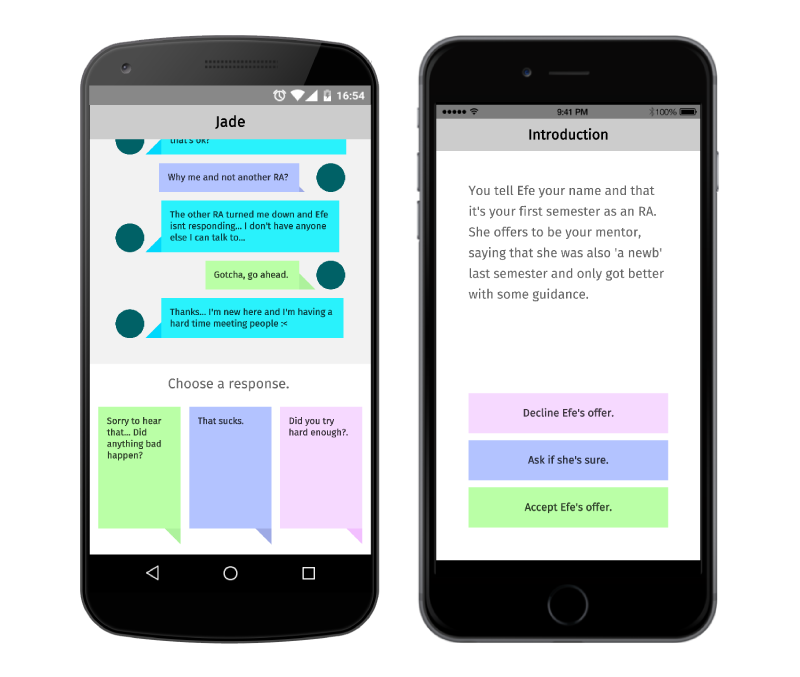 The narrative and conversation portions of the game.
In SenseU, players assume the role of a college resident advisor. By guiding and advising in-game classmates via a text messaging interface, players will learn about sex in a consequence-free space.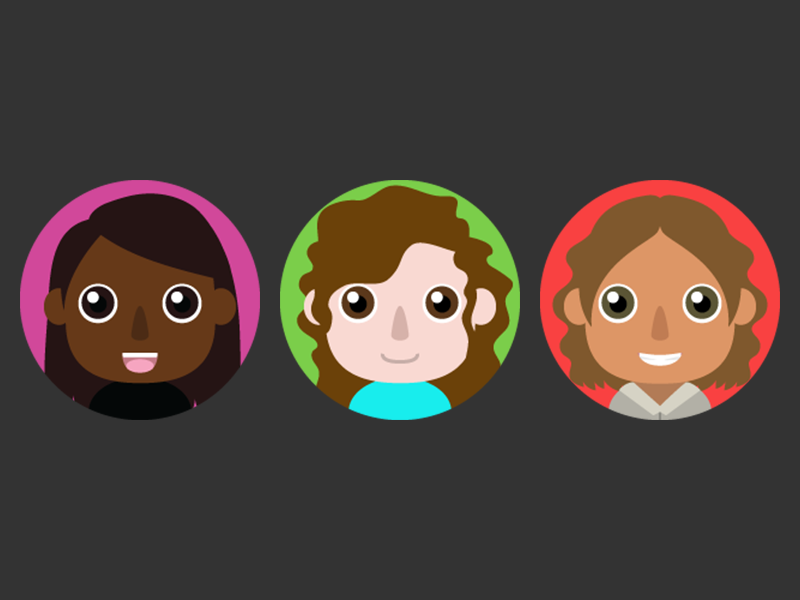 Three characters from the game.
A demo of the game has been completed, but I was unable to find collaborators and funding to add more content. More information about the development process behind this game is available via its devlog.
Play game