NASDAQ OMX WorkSpace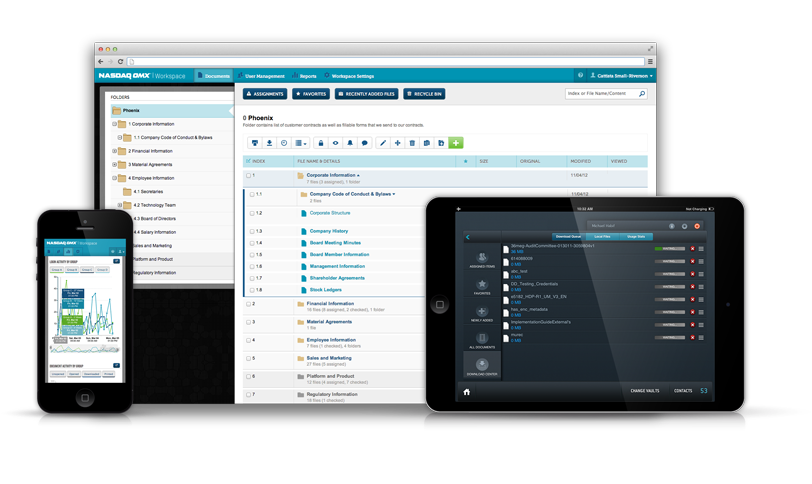 NASDAQ OMX WorkSpace is a virtual data room that combines an intuitive user experience with robust features. Virtual data rooms are complex digital services that allow legal teams hired by companies in the process of acquisition to upload, share, and view documents. Most of them are not very usable.
Initially, another designer was working on the project. I became the lead designer on this project after about two weeks into its inception.
Goals & core functionality
WorkSpace needed to allow users to access and upload hundreds of files. The main goal was to have two types of users: administrators who provided access to files which they uploaded, and reviewers who accessed and reviewed those files.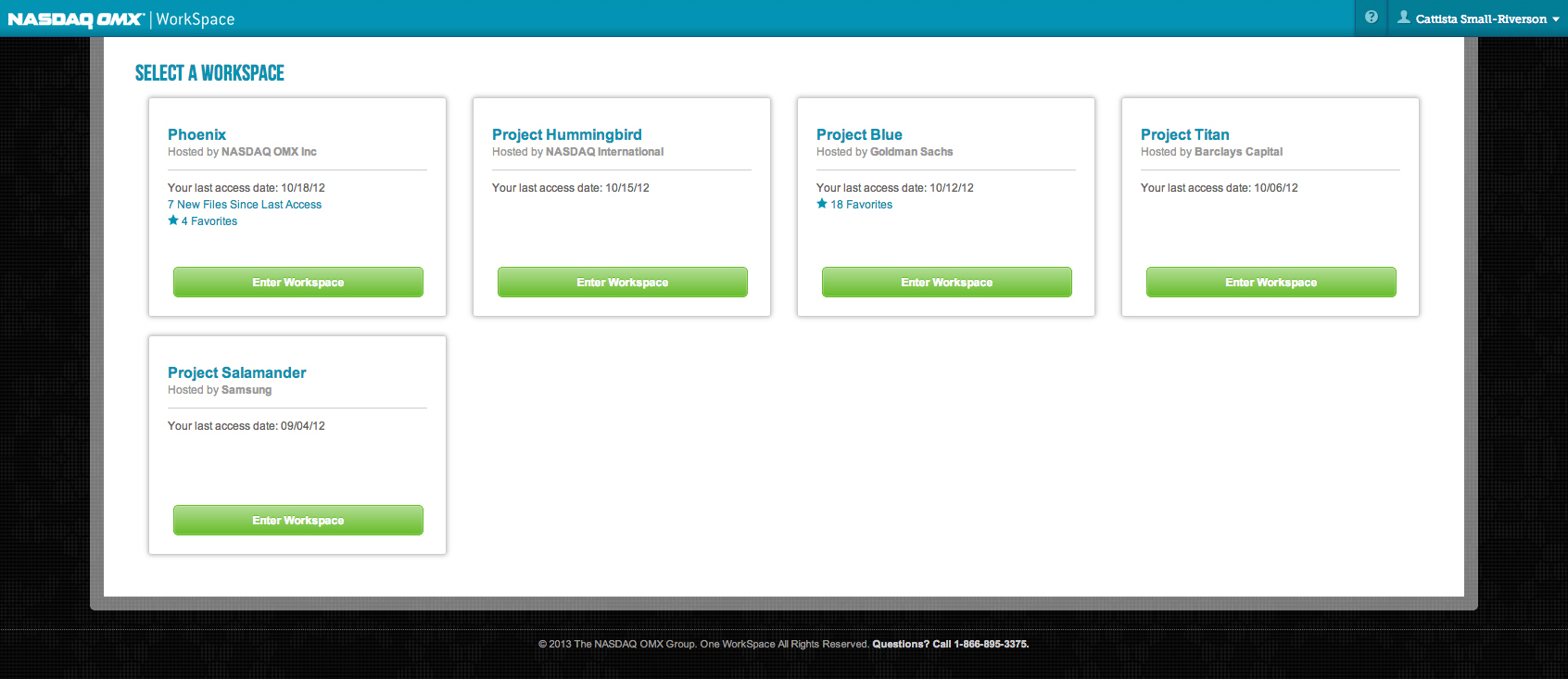 This logged-in user has access to multiple workspaces.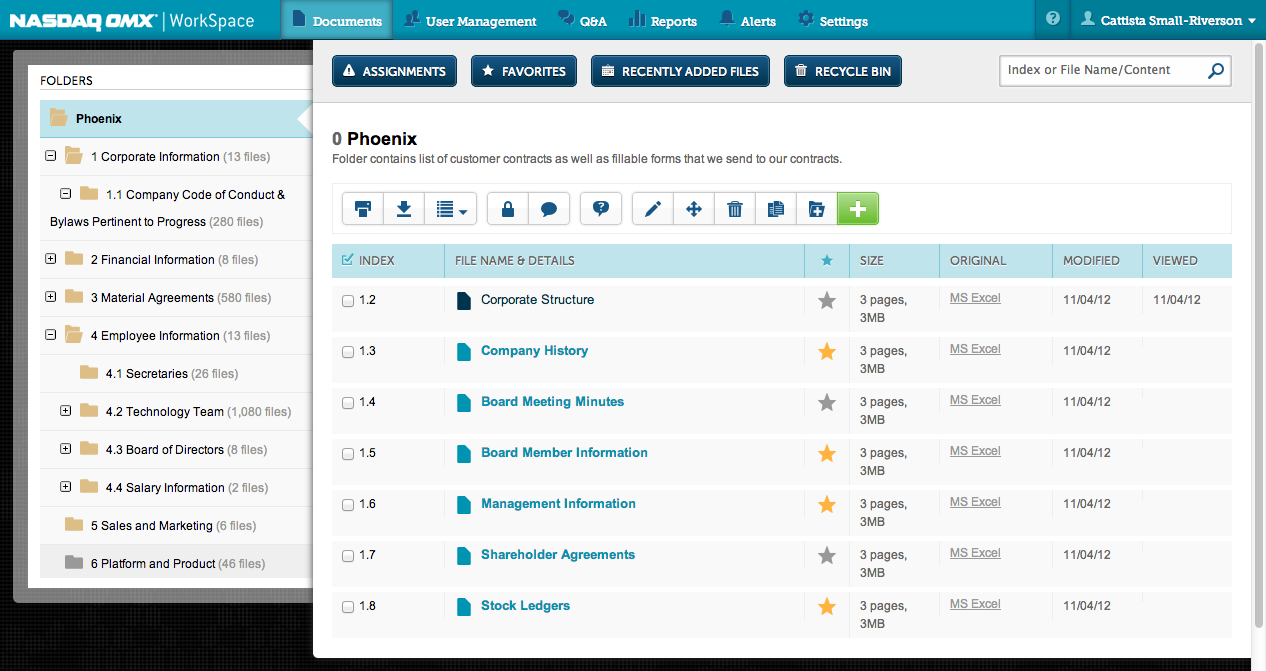 The Documents section of a workspace.
User research & testing
In order to determine what information was most important to WorkSpace users, I interviewed the core users of the product (lawyers and law assistants). Next, I rapidly prototyped designs and conducted usability tests to make sure WorkSpace aligned with the needs of its future users. Their feedback immensely helped to improve the product.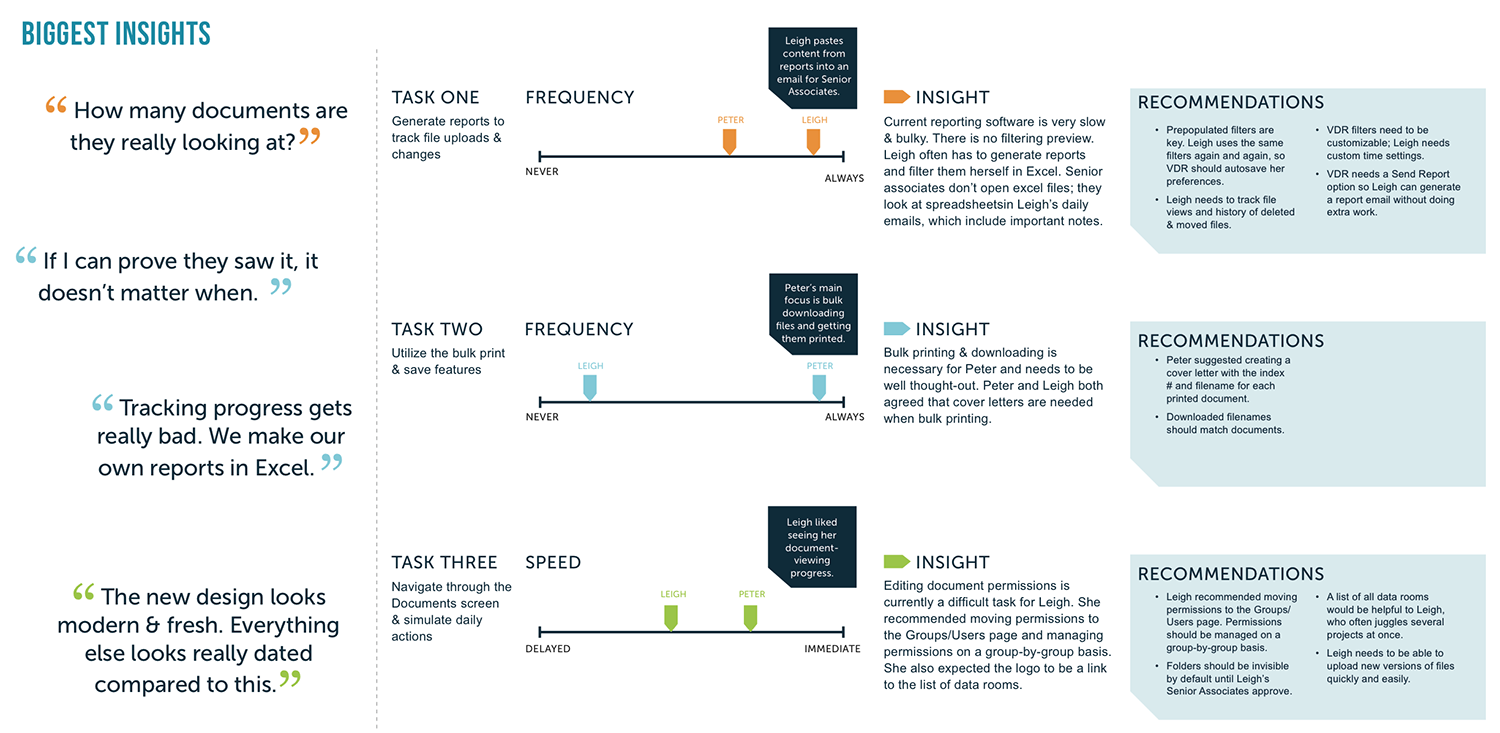 Example of a user research findings document.
One area that improved substantially due to testing was the permission section. The goal was to allow administrators to control the access permissions of other users. After several iterations and a lot of testing, I took an approach inspired by rating stars – the interface displays permission levels much like Yelp allows users to select a rating.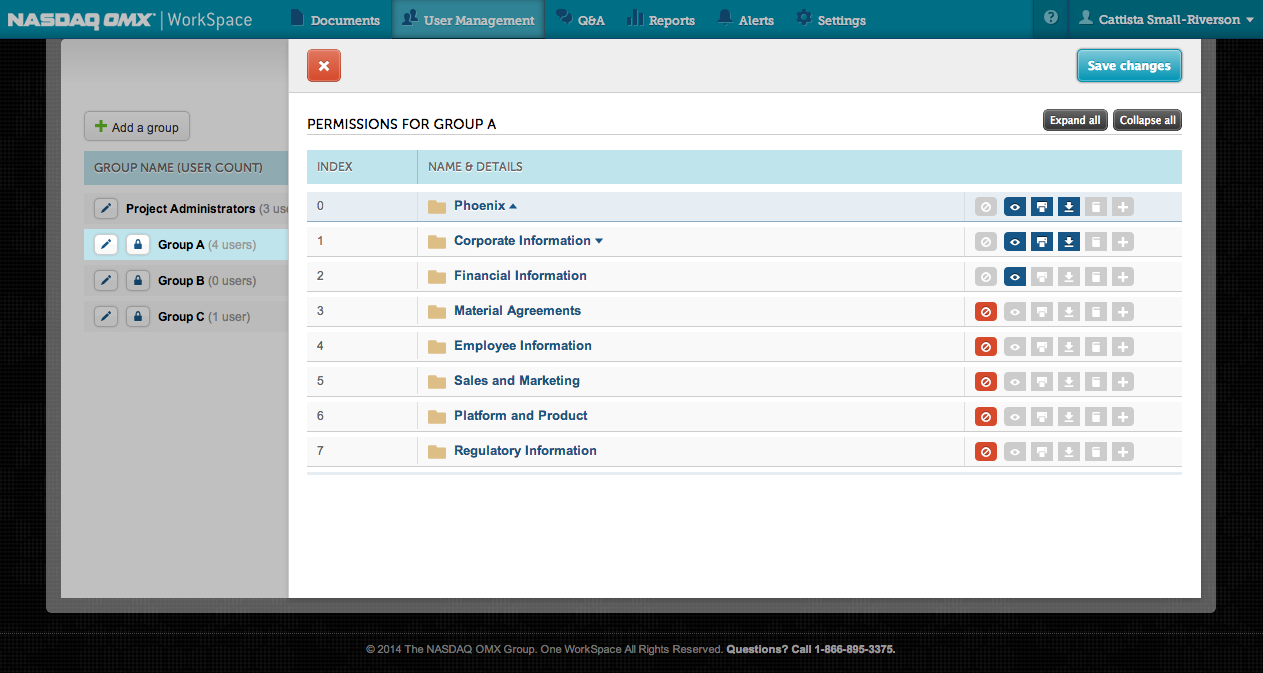 The group permissioning tool.
Reporting also vastly improved with testing. By talking to people from both types of user groups, I learned that reports were mainly for administrators who wanted to gauge buyer sentiment. The reporting dashboard was then tailored for this experience.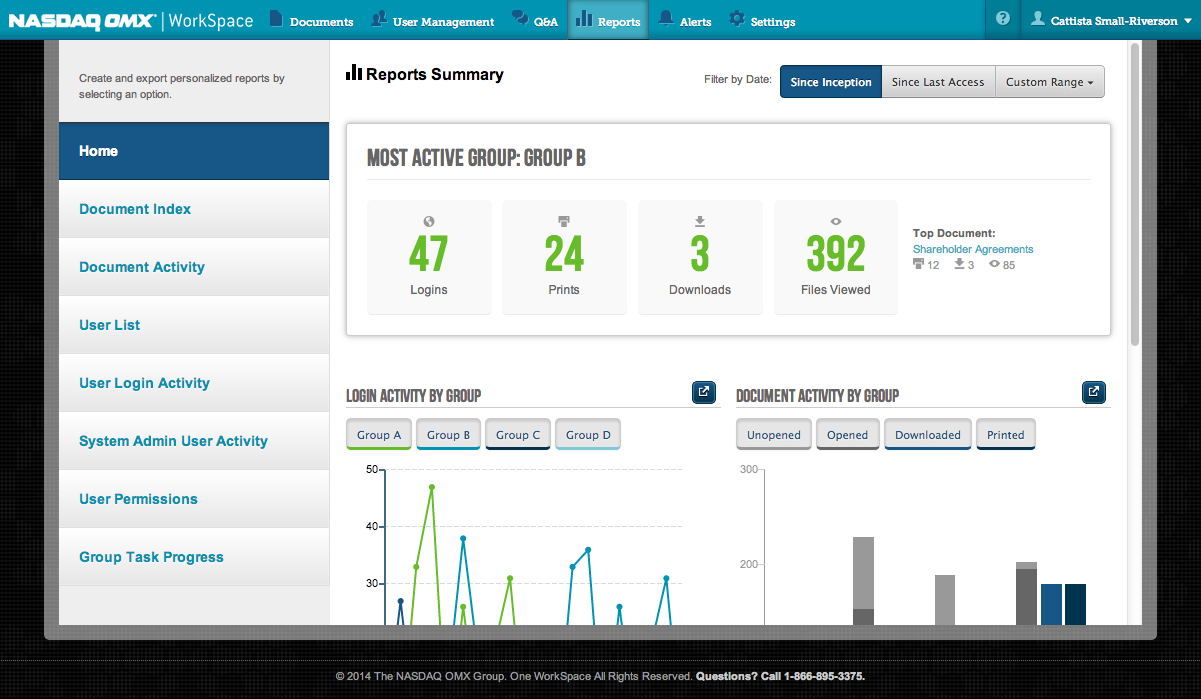 The Reports section.
Launch
I worked hand-in-hand with the development team to bring the product to life. WorkSpace launched in May 2013. Here's a preview of the site from one of NASDAQ's YouTube channels:
Consulting
I left NASDAQ shortly after WorkSpace launched but kept doing some freelance work for an additional feature they wanted to add to the interface. Before diving into prototypes, I learned about the goals behind the feature and current processes of its intended users.
A diagram I created during a discussion about the new feature.
Next, I created some quick wireframes to nail down a design direction for the feature.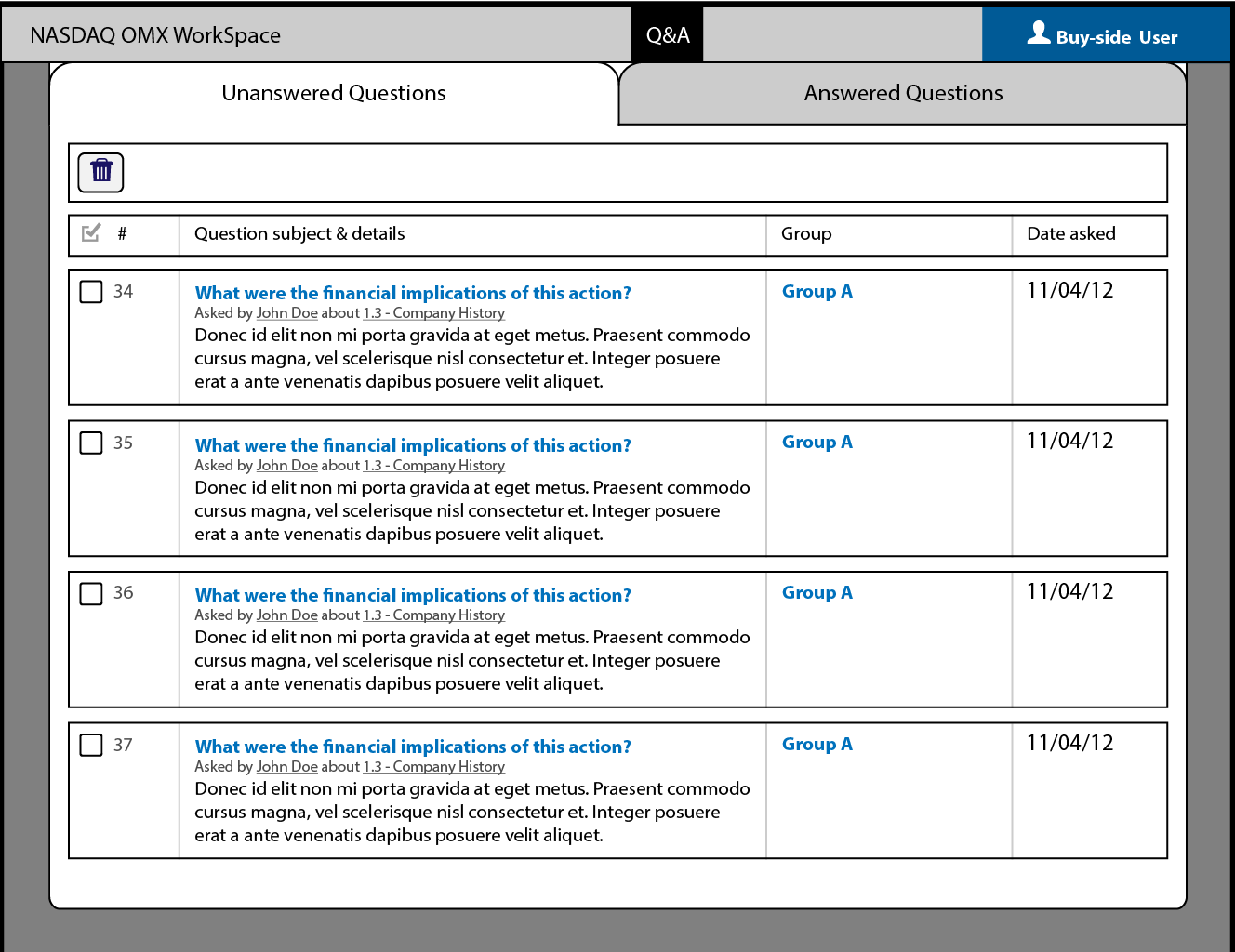 List of unanswered questions.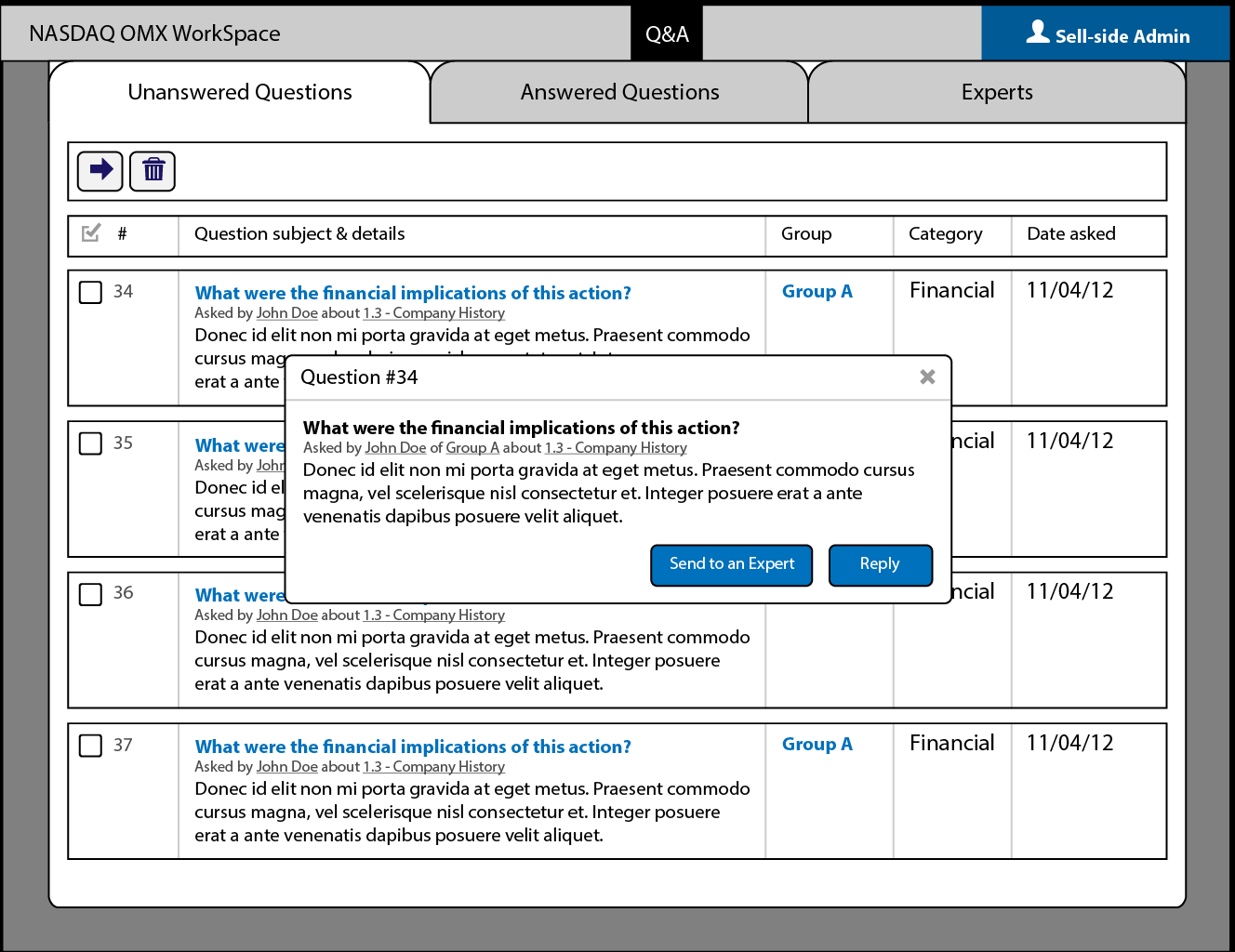 Full-question view with actions.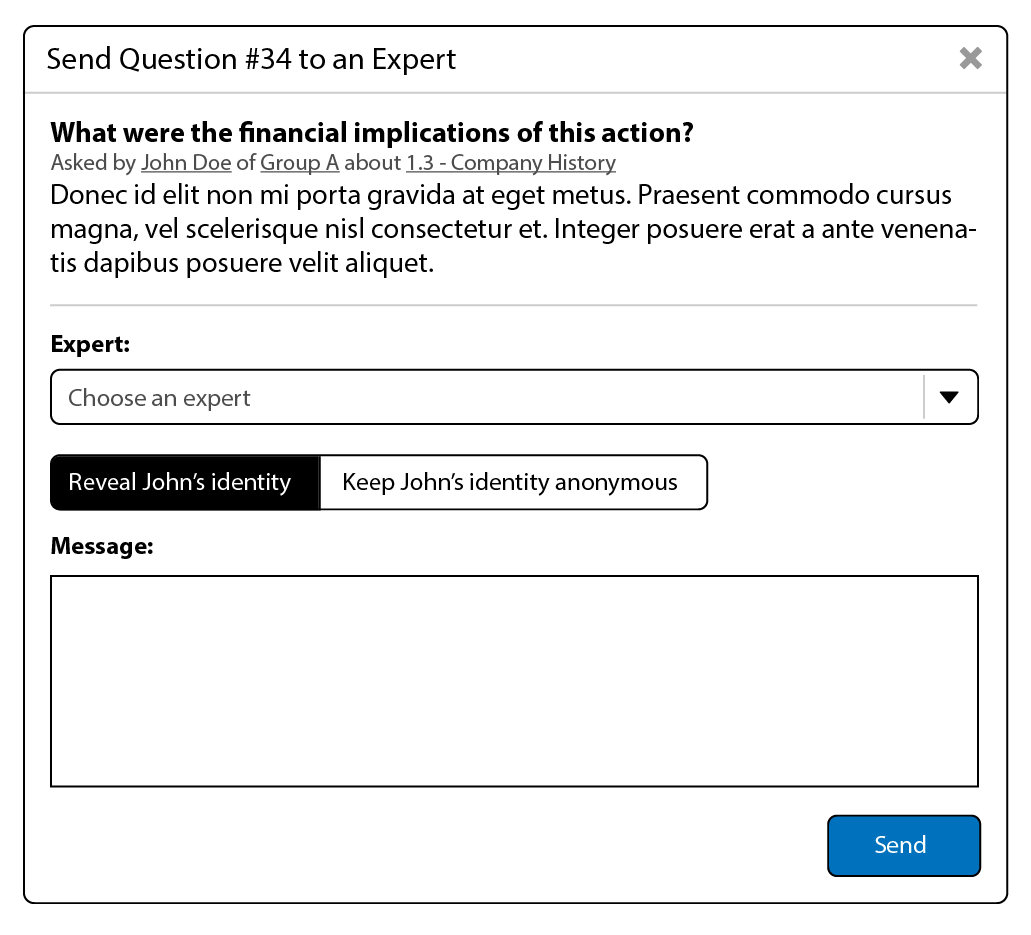 This interface allowed users to forward questions.
Handoff
Being the user-centered designer that I am, I did not want to continue working on this project without access to target users for usability testing purposes. I decided to hand my work to a full-time Product Designer at NASDAQ who could give the project the love it deserved.
Want to talk?
Got feedback, looking to suggest a future writing topic, or want to invite me to speak at your organization? Send me a message and I'll get back to you as soon as possible!