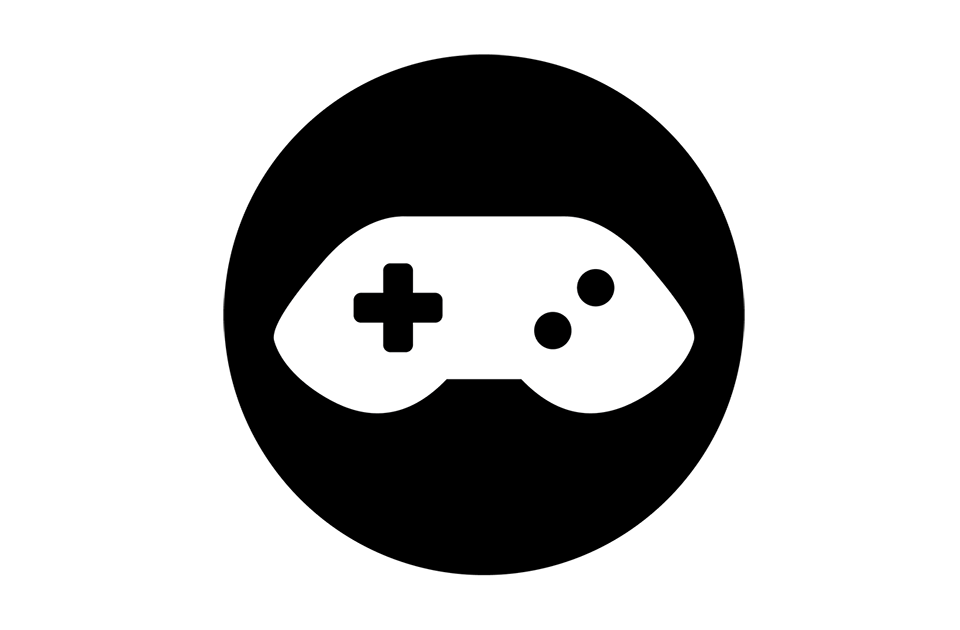 Brooklyn Gamery
In late 2013, a few friends and I won second place in a hackathon centered around building apps and games for an operating system called Tizen. Intending to release the game we created, we founded the Brooklyn Gamery.
Brooklyn Gamery makes high-quality games for different devices and operating systems – including new, experimental technology. We incorporate Agile and Lean Startup methodologies into our game-making process to create polished games in less time with less overhead. I am the company's lead designer.
Logo & branding
As New York City natives, the Brooklyn Gamery team wanted to parody the Brooklyn hipster aesthetic. We looked at many modern and faux-antique logos for inspiration. Based on research, I decided to go with a circular logo. The goal was to convey the idea of video games while also adhering to the intended asthetic.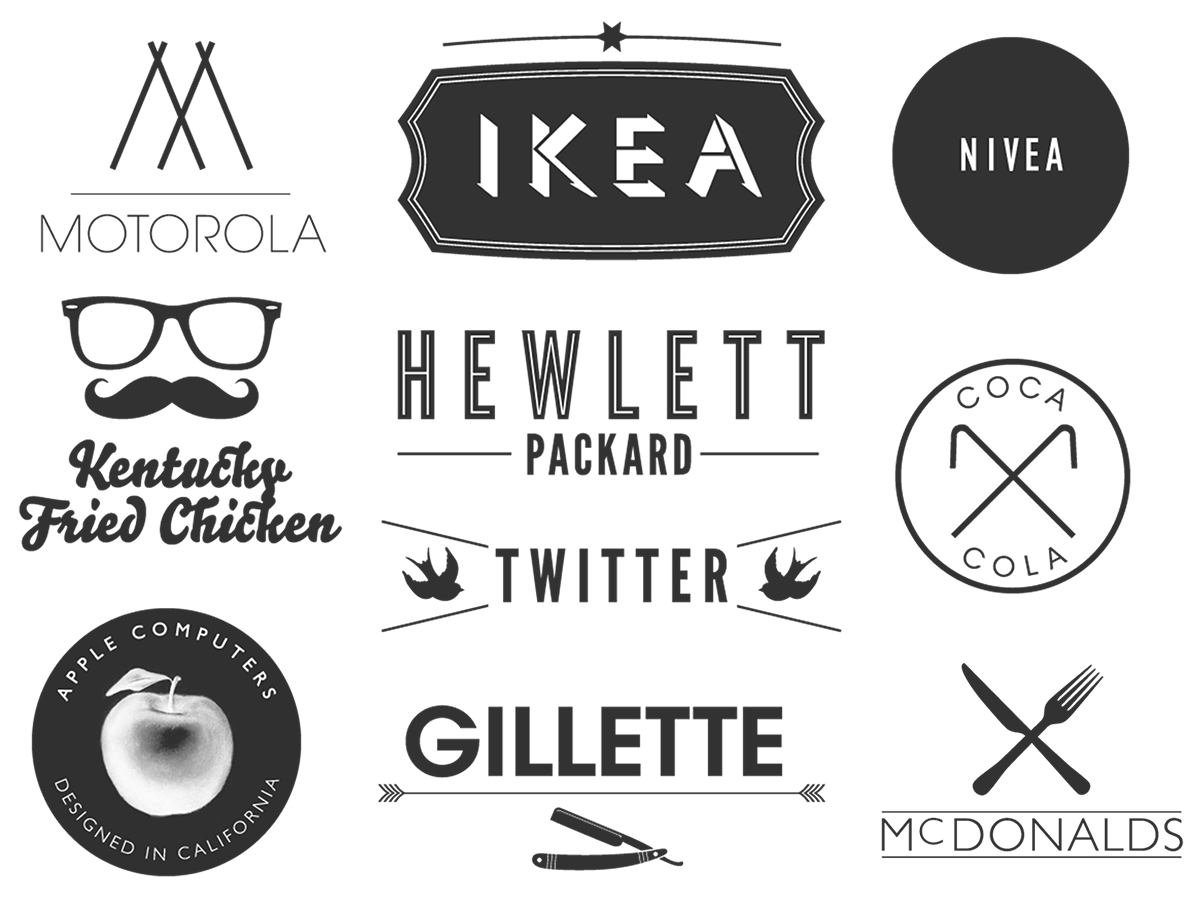 Example of inspiration for the logo design. (credit: Exchange Inspiration)
I settled on a simple, black-and-white logo featuring a video game controller.

Logo iterations. The final design is on the right.
While designing the logo, I searched for a thin, modern font that could also be used as a webfont. After comparing many fonts, I chose Mensch as the display typeface and Roboto Slab as the body copy typeface. Roboto Slab's thin lines and serifs complement Mensch's serif-less, rounded edges.
Font selection.

Horizontal and vertical version of the logo.
Website
After finishing work on the brand identity, I designed and coded a simple website that also adhered to the intended aesthetic. The goal of the site was to give interested gamers and members of the press general information about the company and allow them to register for the company's newsletter.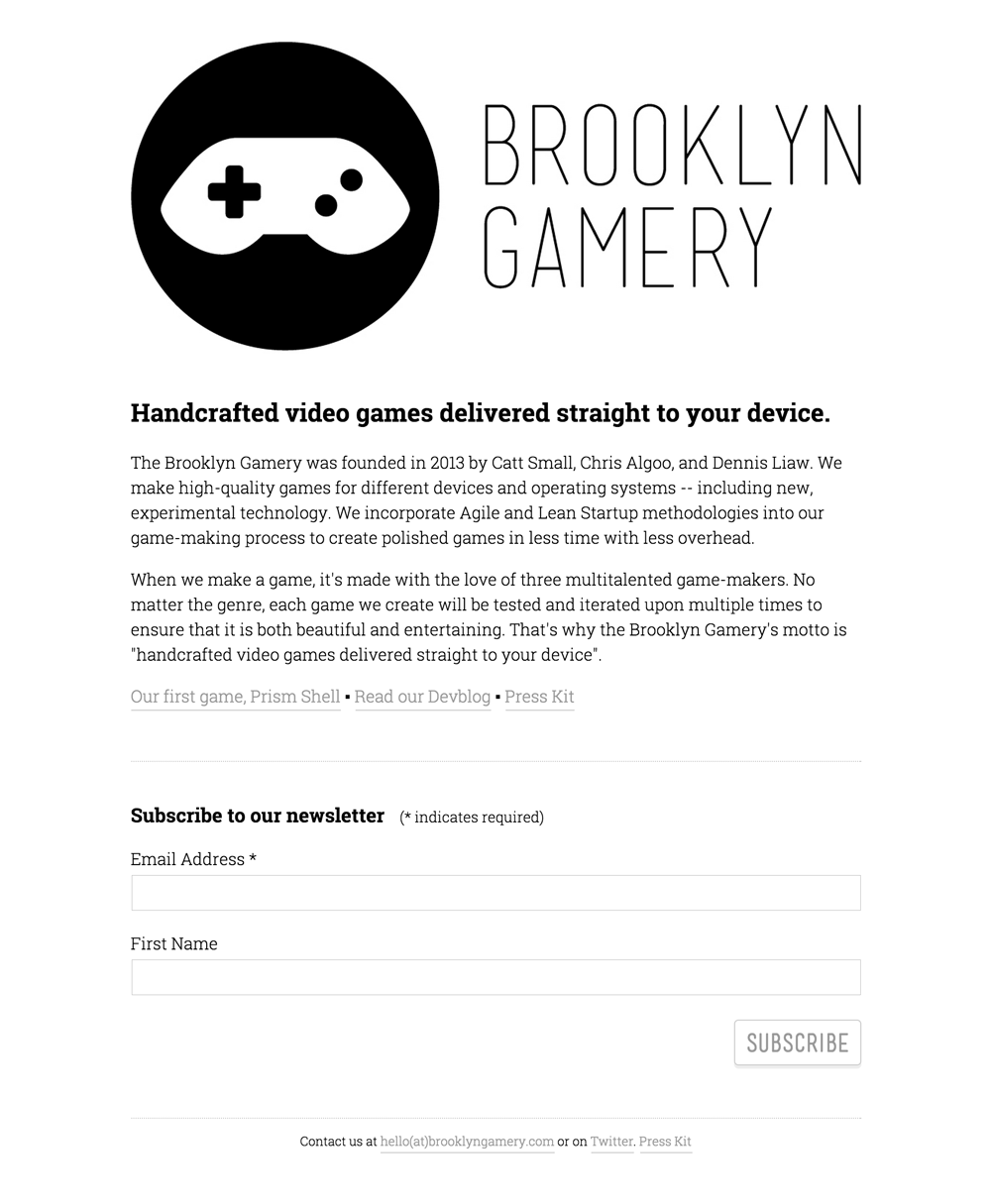 Brooklyn Gamery's website.
Print & merchandise
I also created business cards, stickers, and various merchandise for the company.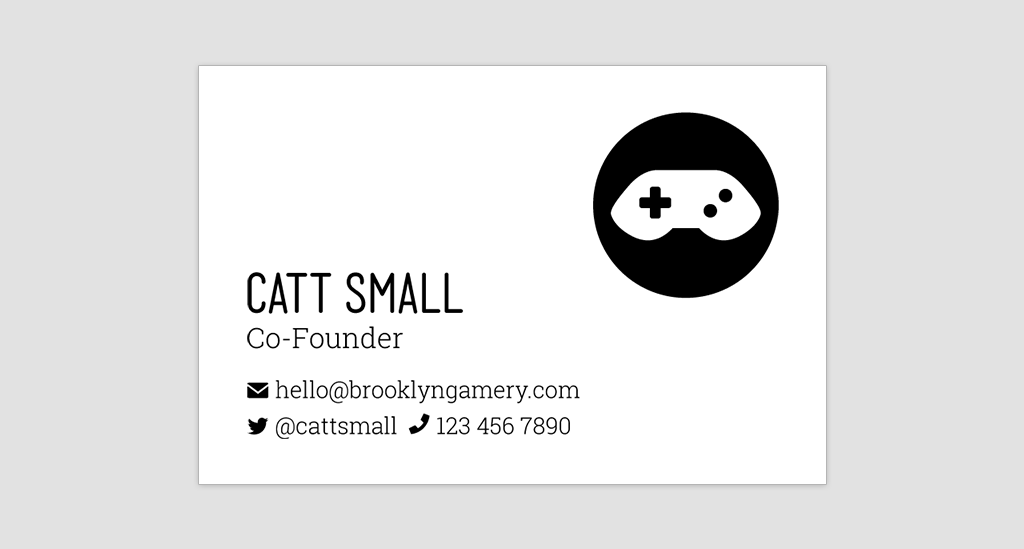 Business card design.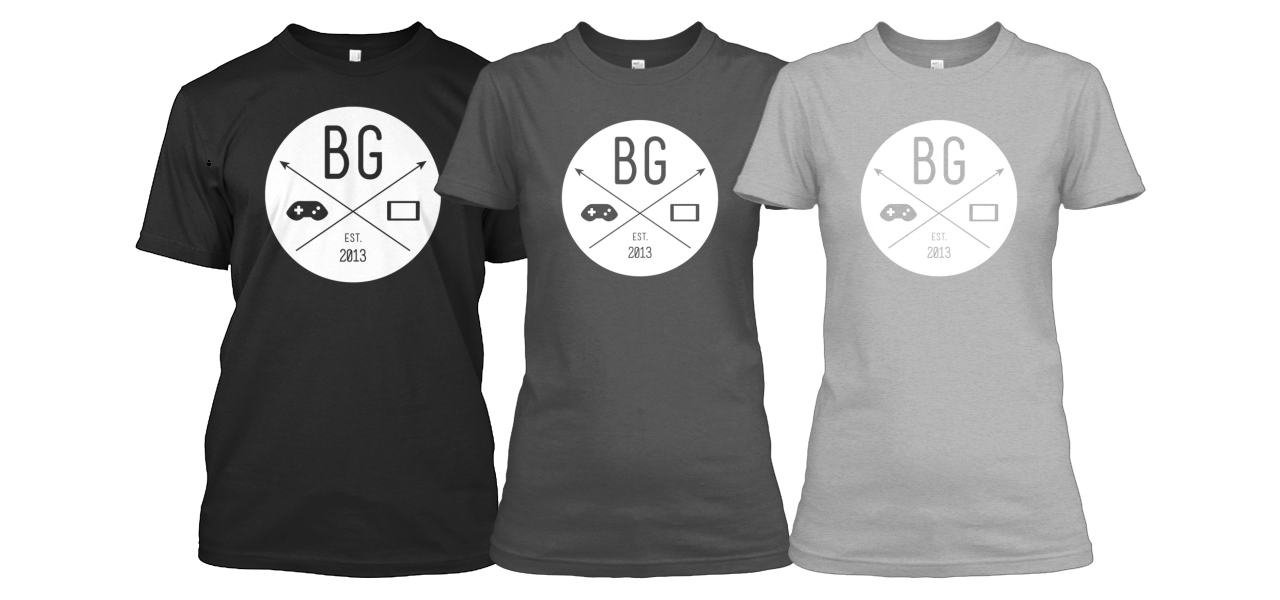 T-shirts using alternate logos.
In addition to the visual design of the company, I also focus on the user experience and marketing design of its games. Learn about my design work for our first game, Prism Shell, by checking out this post.
View site