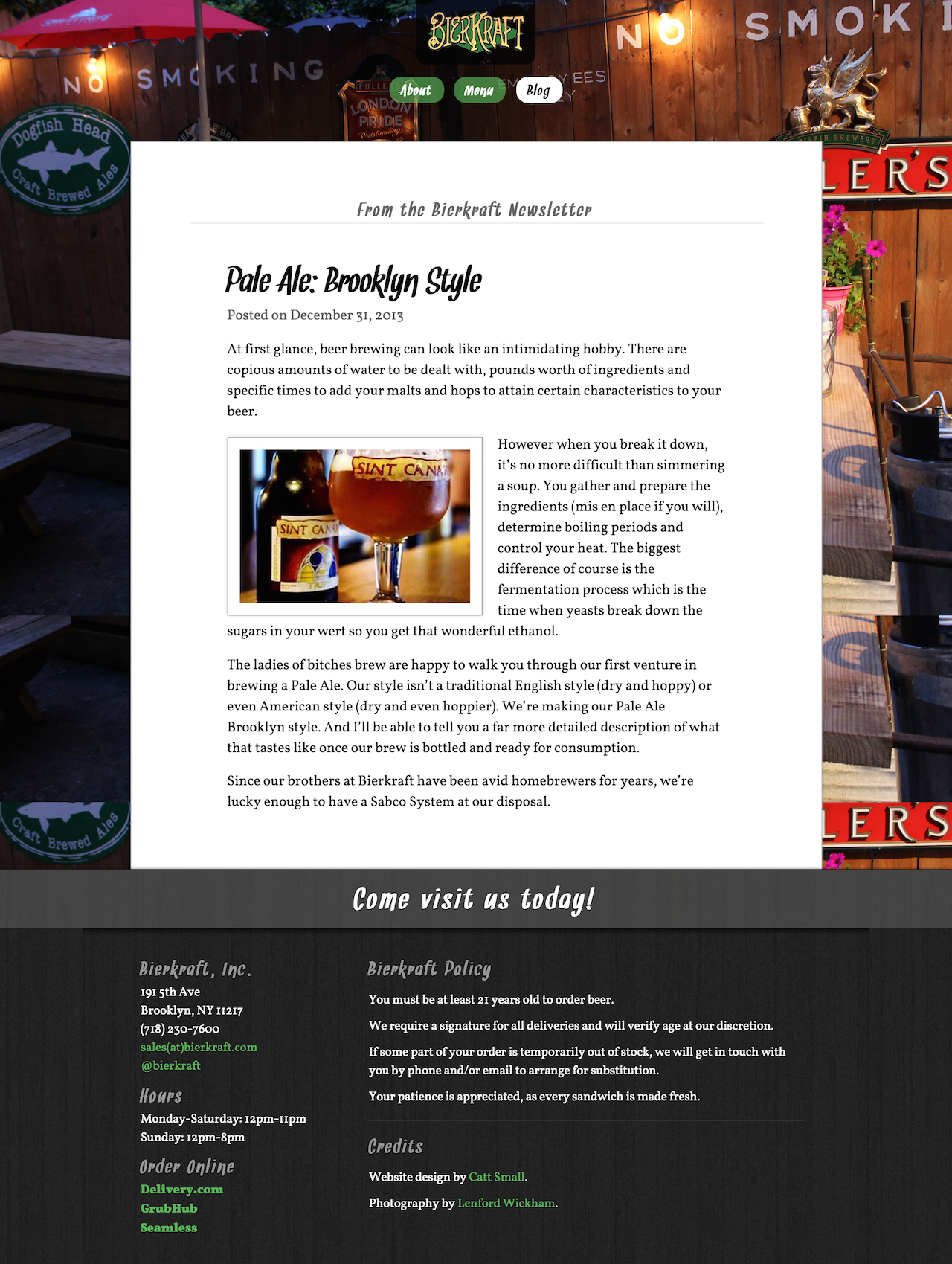 Bierkraft
The owners of Bierkraft contacted me and requested a website redesign. Their old site was unnatractive, hard-to-use, and not responsive.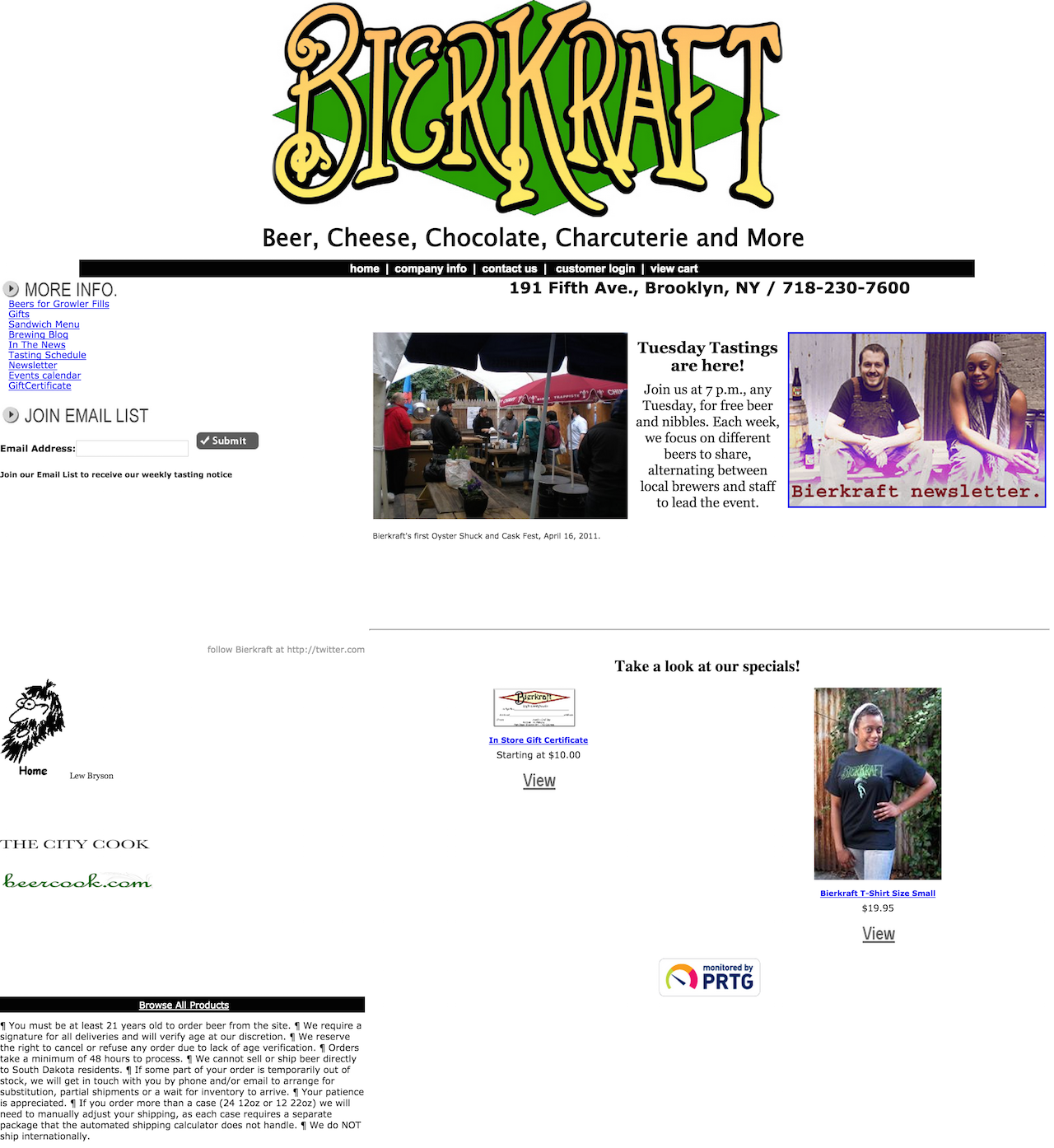 The old site.
Content review
I looked over the website and initially clustered content into three components: online shopping, store information, and syndicated content via the Bierkraft newsletter.
Design
After sketching and ideation, I jumped into designing and prototyping the site.
With the help of a local photographer named Lenford Wickham, I was able to access dozens of visually-appealing photos of Bierkraft. My hypothesis was that putting real photos of Bierkraft on the website would help encourage people to visit the store.
The new design's landing page.
The e-commerce section of the store allowed people to learn about items for sale and purchase high-quality beer.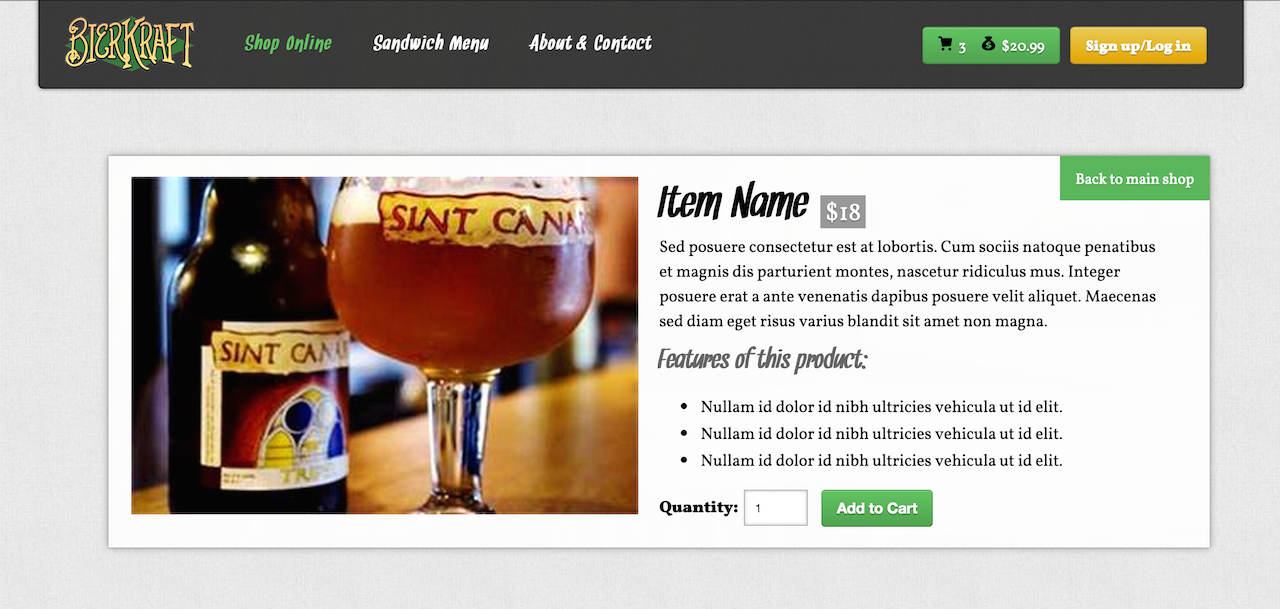 A sample item page.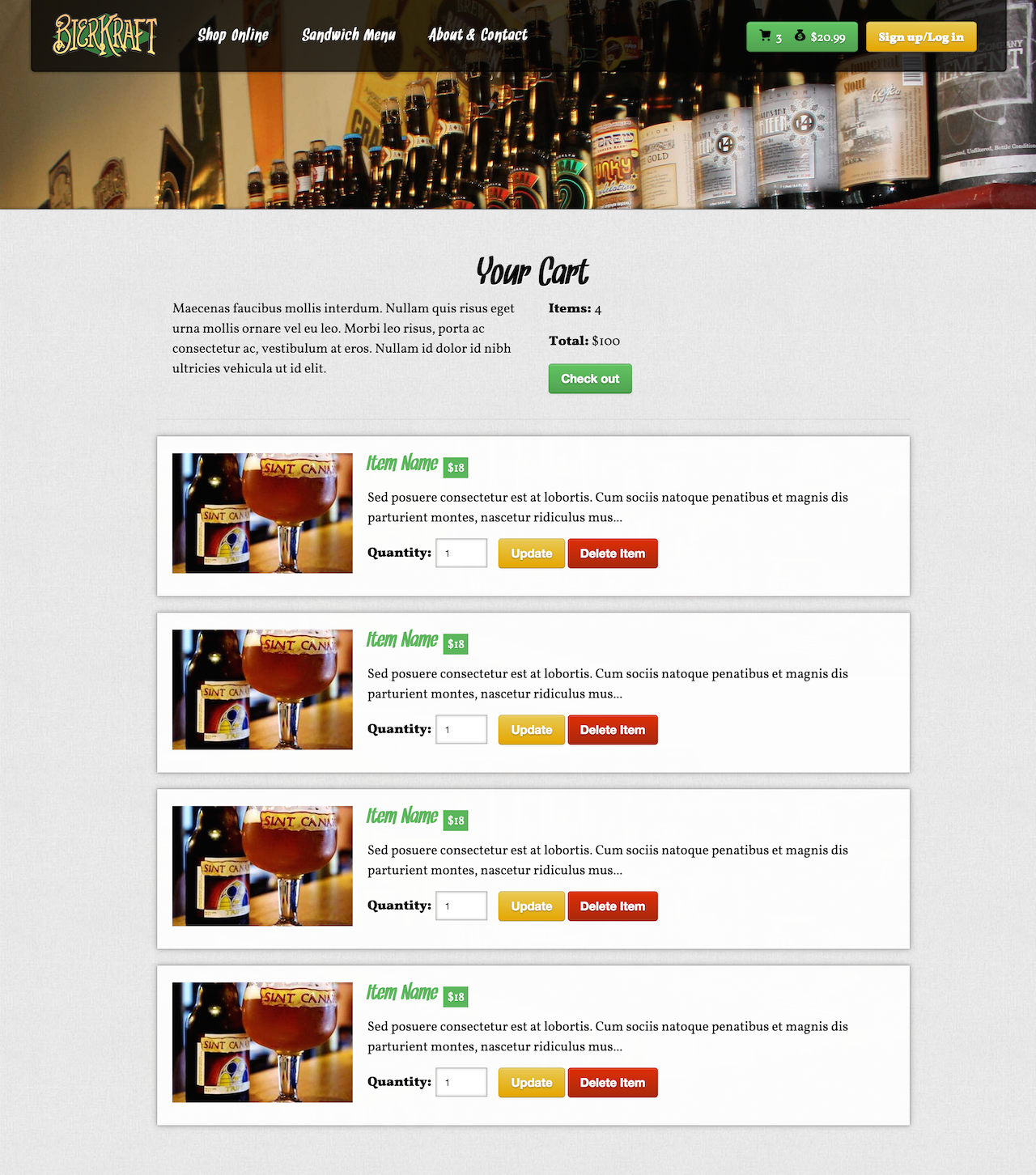 The user's cart with added items.
Bierkraft lovers could log-in to save their billing and shipping information.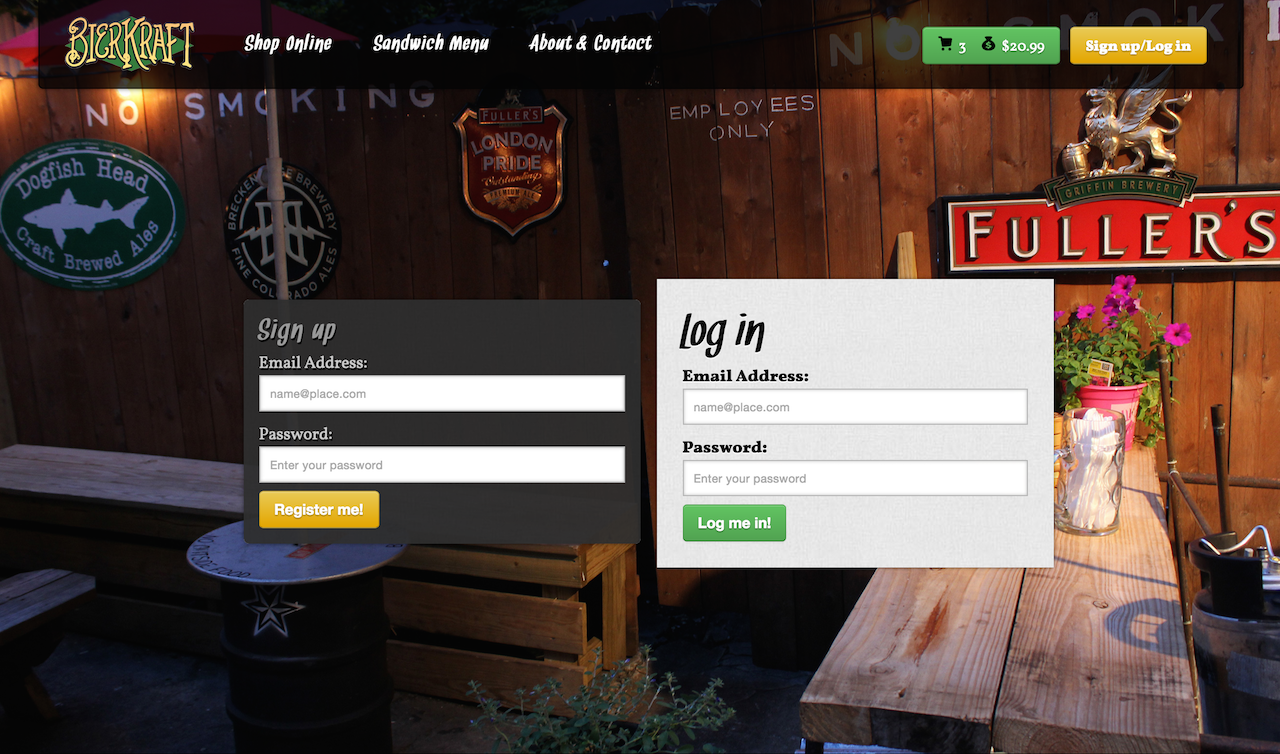 Redesign
When the owners of Bierkraft decided to stop the e-commerce component of their website, I modified the design to focus more on directing people to the store. Again, the design included large photography and dark, woody colors.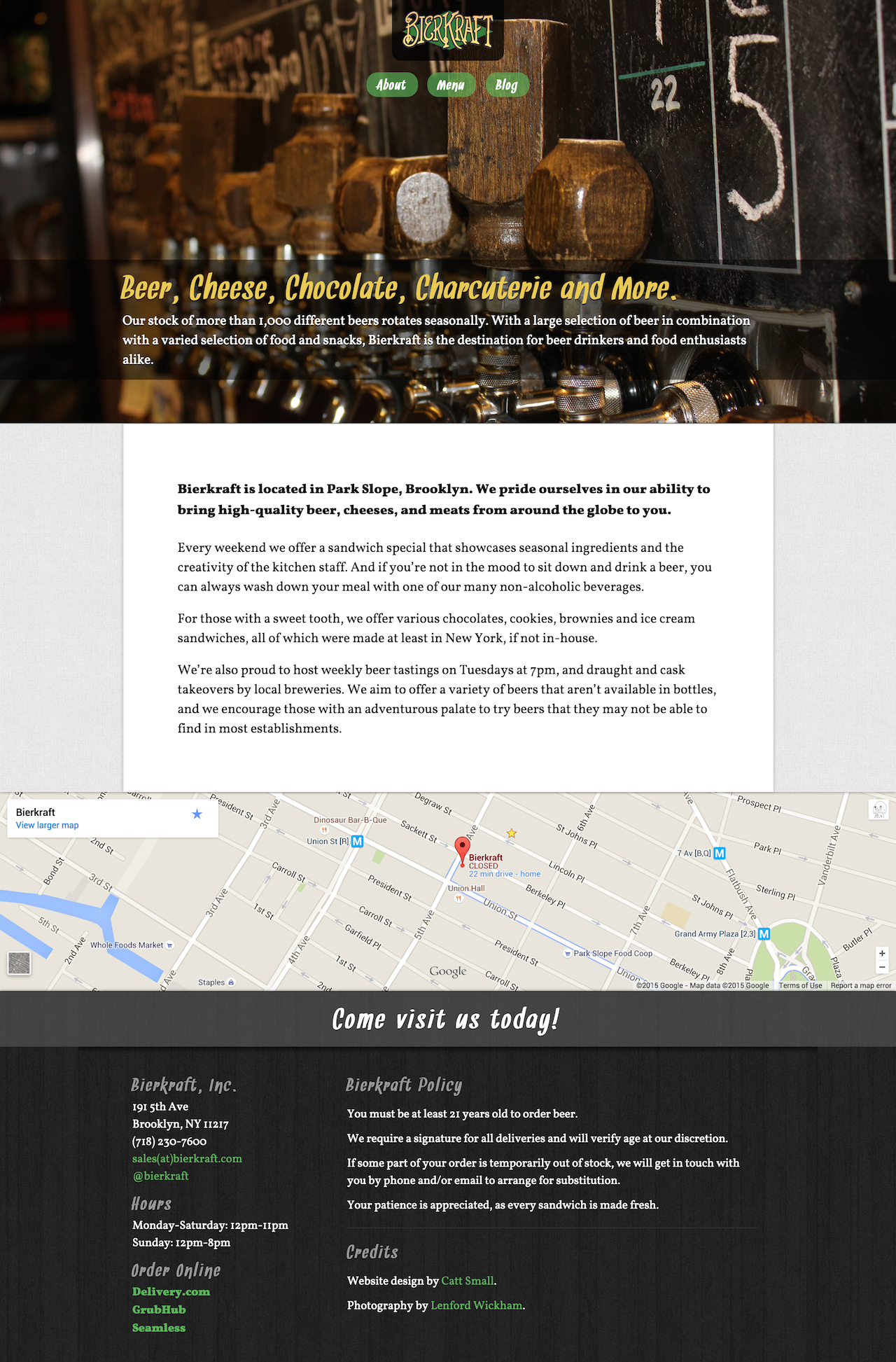 The redesigned landing page without e-commerce.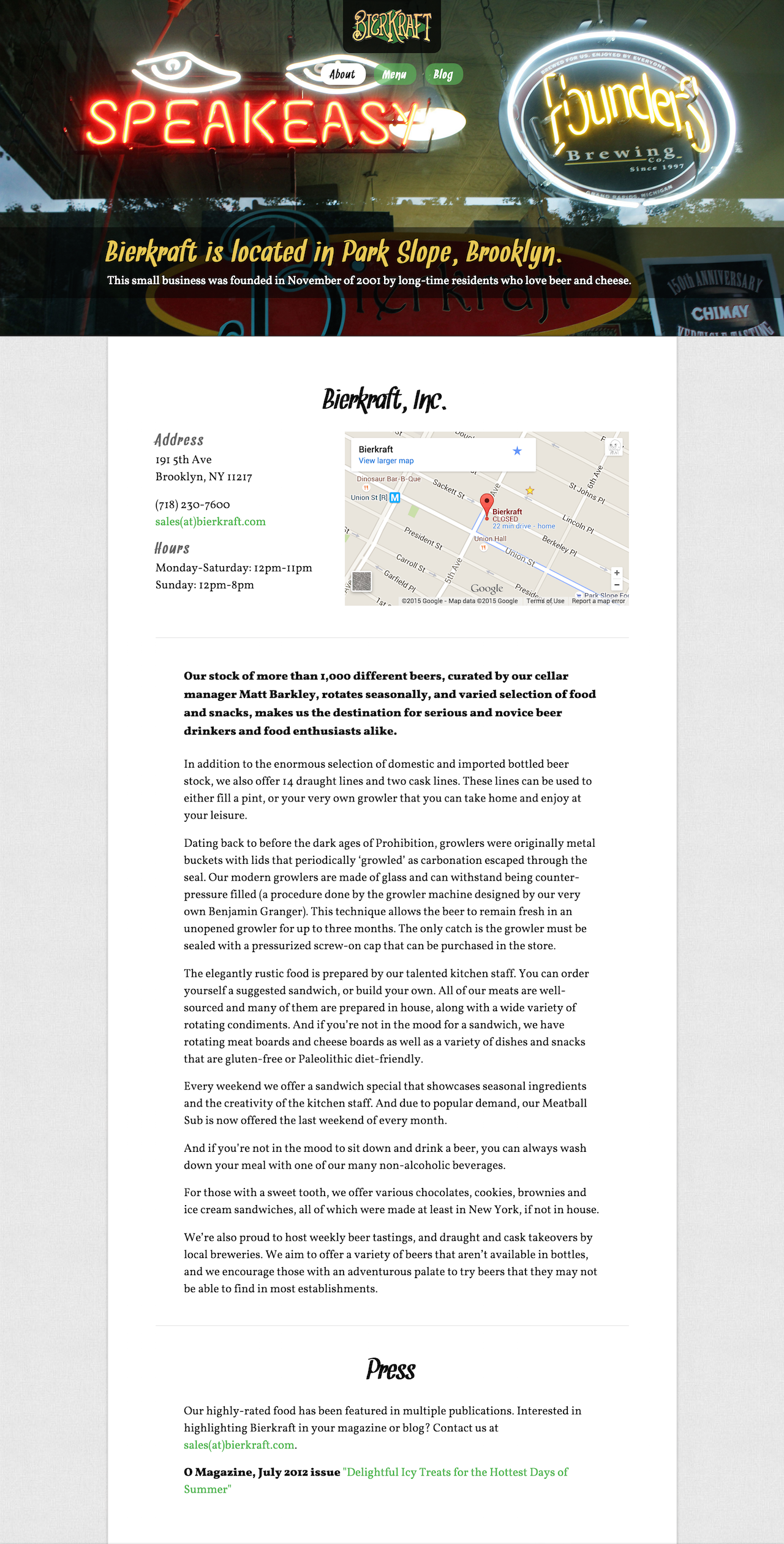 An about/press page.
The blog got its own section in this version of the design.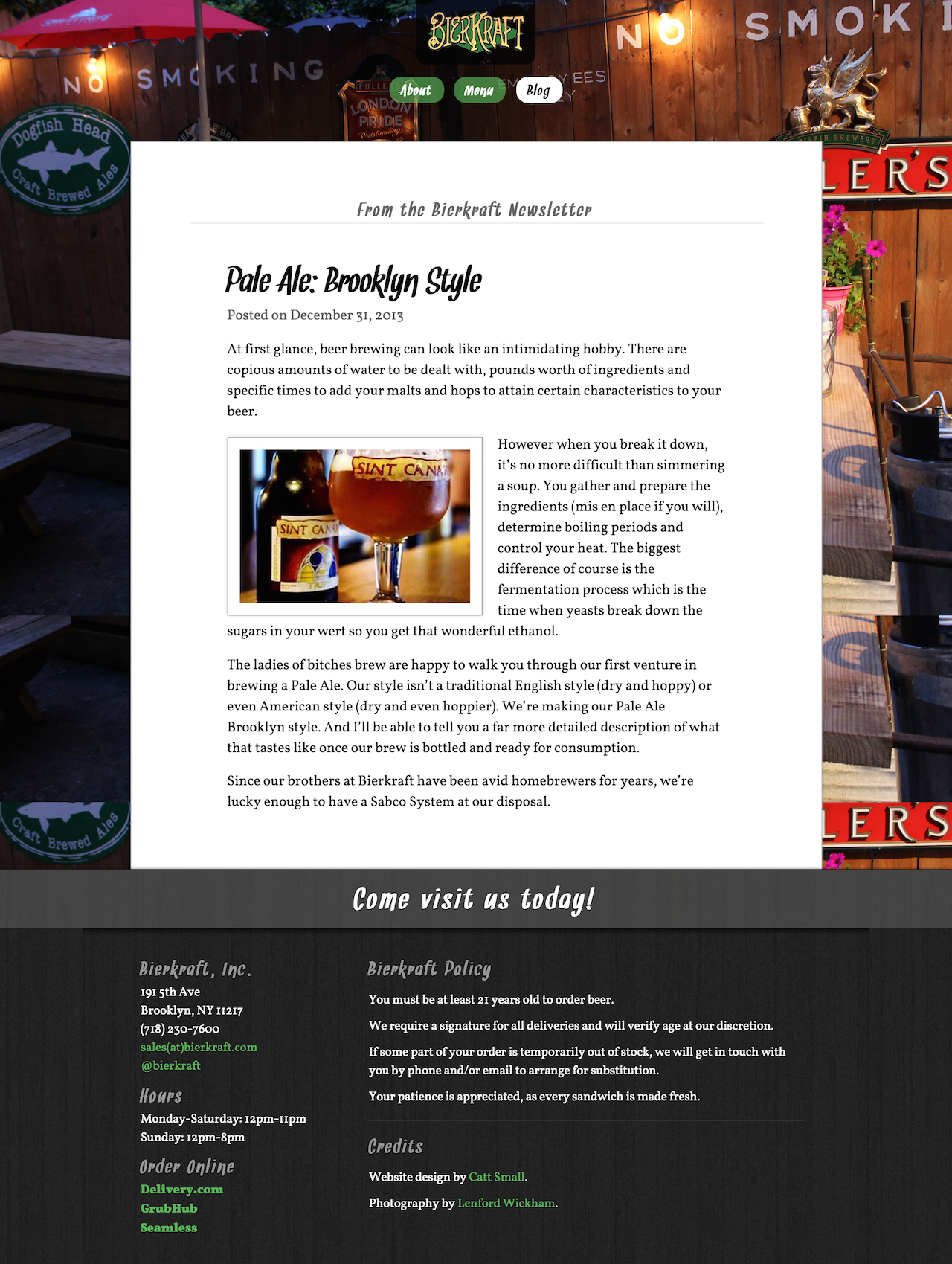 Bierkraft also began to sell sandwiches via delivery services. I redesigned the sandwich menu with the hope of encouraging people to buy sandwiches online.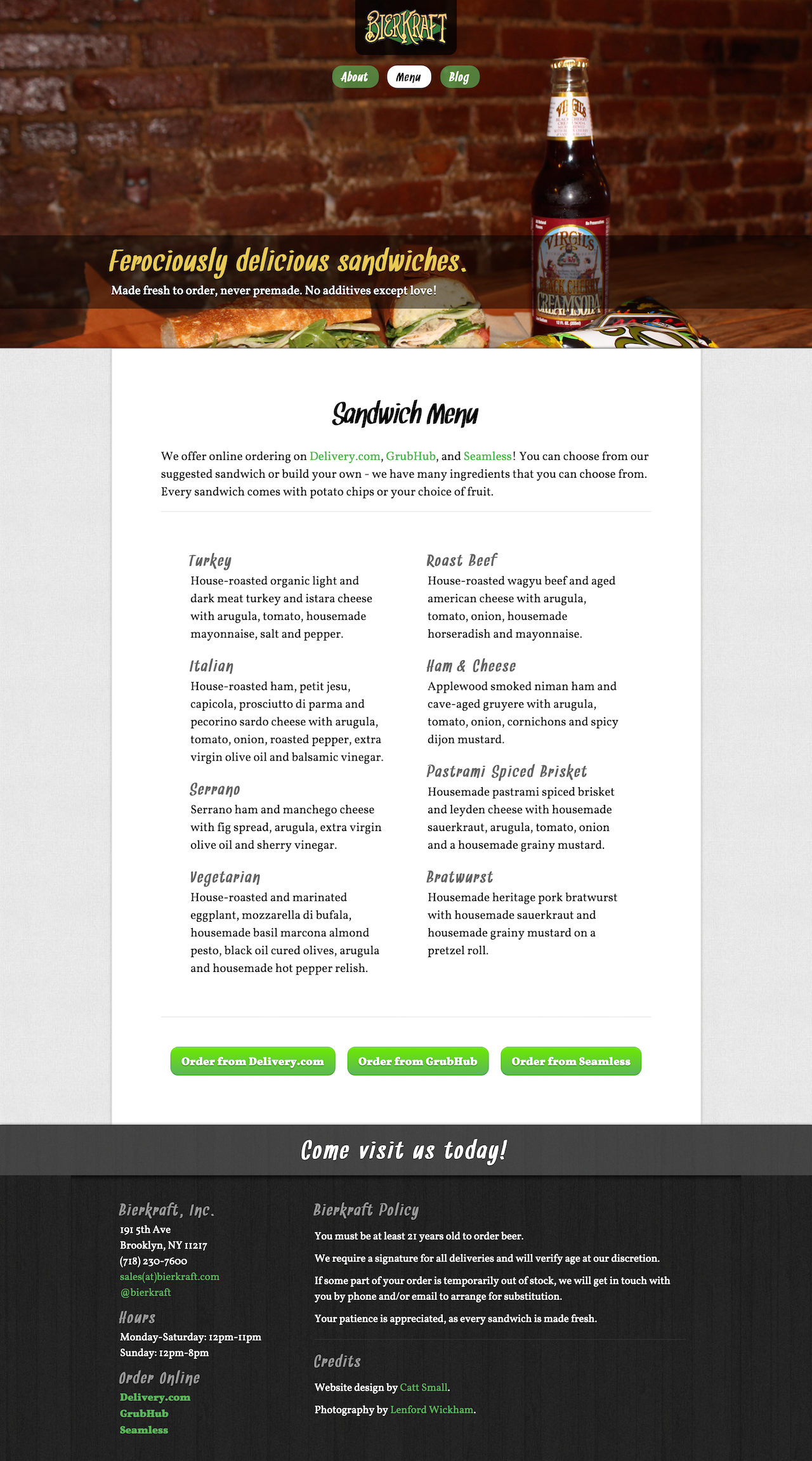 Sadly, Bierkraft closed before the design was implemented. However, you can preview the site by clicking the button below. You can see the code for the project on GitHub.
View site